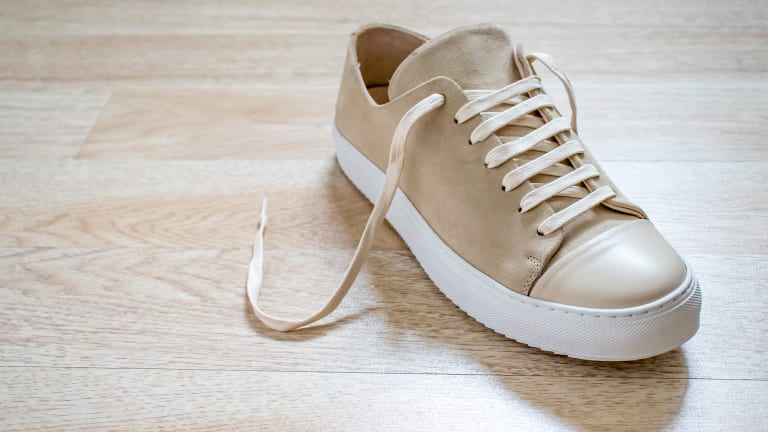 These Suede Sneakers Will Take Your Summer Wardrobe Into Fall
As summer turns into fall, there's no better suede footwear look (sorry, desert boots) than this cool new sneaker from our friends at Oliver Cabell.
Made in collaboration with Margom, the iconic Italian outsole supplier, Oliver Cabell combined a beige Italian soft split suede upper with a custom Margom outsole specially designed for their classic cap-top basketball silhouette. The shoes are then finished with luxe details like Italian waxed laces and a full-grain leather footbed for extra doses of high-level craftsmanship.
Quality wise, you can't really make a suede sneaker any better than this, and like always, Oliver Cabell lists a price breakdown so you know exactly what you're paying for. (Leather: $7.61, Lining: $3.12, Outsoles: $4.80, In-soles: $1.80, Cutting/Manufacturing/Quality Control: $40.22, Packaging: $3.96, Transit: $12.43, Duties: $5.36, Shipping: $11.50)
If you like what you see and appreciate the transparent pricing, treat yourself to a pair via OliverCabell.com and prepare for compliments every time you slip them on. Lots of them.