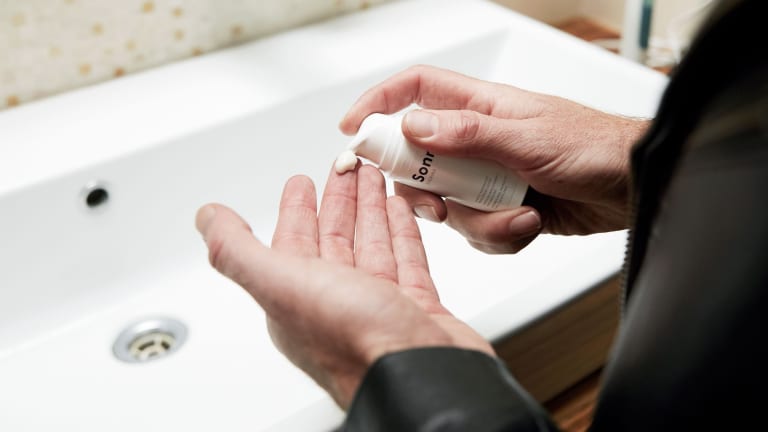 Finally, SPF That Feels Amazing On Your Face
Nothing is more important than throwing on SPF before you step outside, especially during a blisteringly hot summer. It helps prevent skin cancer, saves your face from wrinkles and keeps your mug looking and feeling fresh and young.
But, as you're probably aware, your run-of-the-mill SPF is less than ideal. It feels slimy and gross on your skin and on top of it all, constantly clogs pores and invites acne to return from the dead. No thank you.
And that's where Sonne comes in. The new startup specializes in a dead-simple skincare regimen that includes one all-natural moisturizer for daytime UV protection and one all-natural moisturizer for night time healing. Together, the combination is one of the most effective ways to reduce UV damage and any kind of sun-produced aging.
But where this product really shines is how good it feels on your face. It's not thick or heavy or irritating like other SPF but instead feels like an ultra-premium face lotion. It's so good, in fact, that you'll want to put it on every morning and every night, after every shower and every shave. It's the easiest way to add sun protection to your life on a daily basis and turn SPF into a routine, not just something you put on when you to go the beach.
Your grocery store SPF that makes you smell like a human piña colada may see the exit....