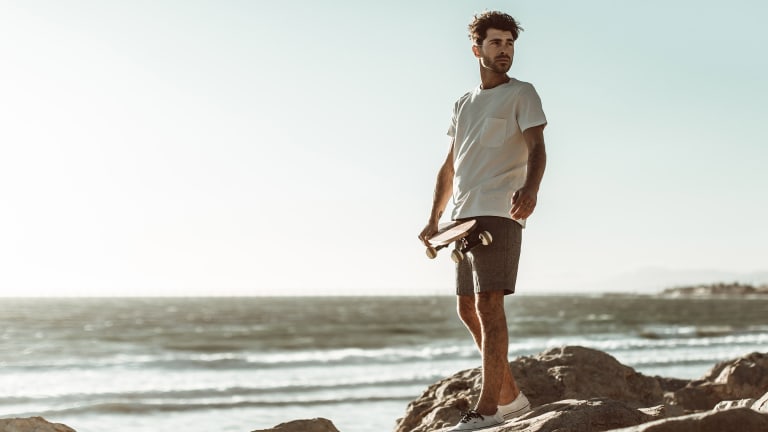 These Slub Chambray Shorts Have Us Dreaming of Warmer Weather
Spring may be slow in arriving in most parts of the country where March blizzards seem to be the new norm. But trust us that warmer weather is just around the corner and that the smart thing to do is to start planning sartorially speaking.
Which means shorts when appropriate, but not the khaki cargo travesties that you've been sporting since college. Because there's no reason your shorts game shouldn't be as on point as the rest of your grown-up wardrobe.
Especially now that the apparel artisans at Taylor Stitch have come out with a pair that can hold their own with a sportcoat. The Camp Short in Slub Chambray uses one of the most iconic fabrics in menswear, but as usual Taylor Stitch has turned up the volume.
Designed to look as good in 10 years' time as they do now, the shorts are also an environmental marvel, and are made up of both excess cloth from the factory cutting room pulped and re-spun into usable fibers as well as "post-consumer" cotton that's put through a special refinement process to make usable raw material.
The result is a stunning and sturdy fabric custom developed in Guatemala that has a "slubby" or textured feel set off by unbreakable dark horn buttons and an antiqued brass zipper. Pick up a pair at the discounted pre-order price of $68 and bring on the sun....