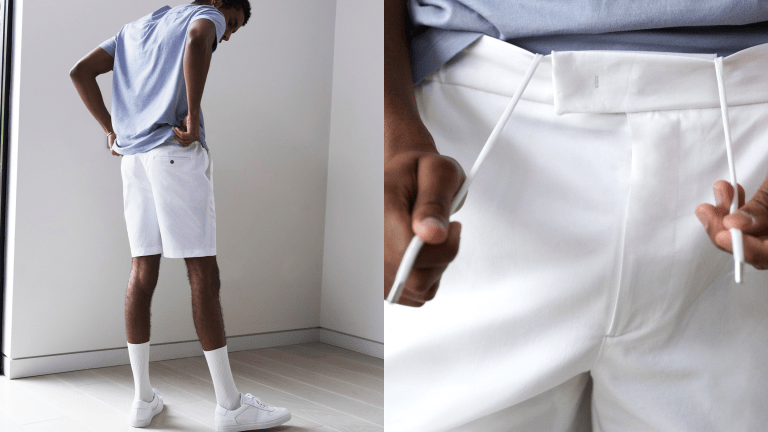 The Best Elastic Waistband Shorts for Summer, Period
As you might know by now, we are big fans of L'Estrange London, the innovative British clothing brand that believes men's apparel should be beautifully designed and incredibly versatile. Their aim is to have you feeling neither overdressed nor underdressed, but always exactly right.
When it comes to shorts that can be a pretty tricky proposition. Having mastered the ultimate hybrid casual-elegant trouser however the brand has now done the same for summer's most essential wardrobe staple.
The 12 Shorts are a transitional piece for this busy season, dressy enough for city wear yet lightweight enough for the beach. Cut from custom-engineered Italian cotton with 3% elastane for flexibility, they also feature a hidden elastic waistband for ultimate comfort and an internal drawstring fastening.
The elastic, which stays concealed, means no tight or baggy waistbands, no matter how much you wear these, which is guaranteed to be quite often. They're perfectly cut just above the knee and come in eight different colorways right now with more to release over the coming weeks. They're also available in two different lengths: standard (7" inseam) and long (9" inseam).
As always L'Estrange London offers free express delivery worldwide, hassle-free returns, and a one-year satisfaction guarantee. So you really can't afford to not give them a try.