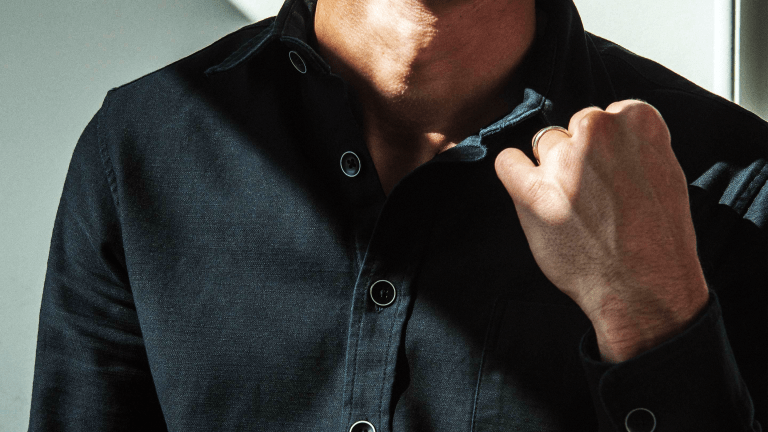 Reverse Sateen Cotton Is the Shirting Material You Need Now
When you pre-order a piece of clothing from Taylor Stitch you're not so much buying it as backing the brand as a whole, because the investment allows them to innovate way beyond what most brands would consider feasible.
Take their new Mechanic Shirt in reverse sateen. The word sateen conjures up images of shiny, slippery sheets, but in Taylor Stitch's hands it's a whole other ballgame.
Their version woven of midweight organic cotton is reminiscent of many types of military combat uniforms. And it's been garment washed, which not only "softens it up for a nicer hand feel but also emphasizes its unique, slubby texture."
Exceptionally sturdy, it will look even better with age and wear, while the Mechanic cut is the perfect work shirt, with the brand's signature California collar, metal powder-coated buttons and a tailored fit.
Available in classic olive green and basic black, this is one wardrobe staple you'll want to stock up on.