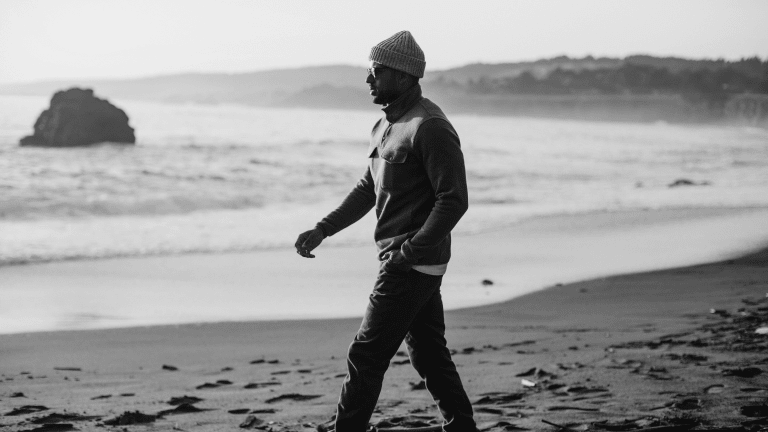 This Fleece Pullover Shows Why Recycled Fabric Is the Wave of the Future
Taylor Stitch has been on this kick longer than any other high-profile style stalwart: recycled fabric is definitely the wave of the future. It's much easier on the environment, less wasteful and more responsible all around, and with the S.F.-based apparel artisans giving it the full benefit of their design genius it no longer means you have to make any aesthetic sacrifices.
Take their cool new Pack Pullover. Made from 100% recycled polyester fleece, and slightly heavier than your typical fleece for added warmth, it's still remarkably easy to compress and pack away for excursions, hence the name.
The Pack Pullover offers "precisely the kind of versatility you want when you have an eventful—but undefined—day ahead of you," as the company notes. Easy to roll up and fit into even the most crowded bags, the Pack Pullover is destined to be your cooler weather travel essential, though there's absolutely no reason not to wear it whatever the occasion.
The initial offering is finished in a slate-colored grid pattern with a snap-flap pop-over placket, two chest pockets and a custom developed T.S antique brass snaps and a trimmer fit.
Bullseye.