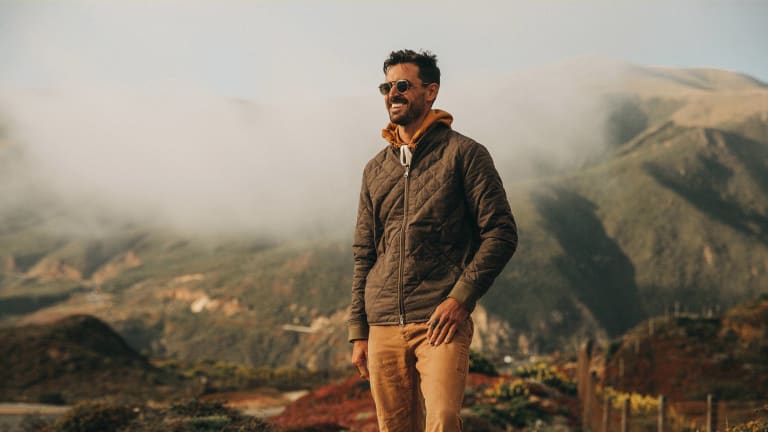 This Bomber Jacket Just Won the Season
The first time you see the latest fall drop from Taylor Stitch it is like bumping into that old friend you haven't seen since school. Only now he isn't just that nice guy who was always there for you. Now, he is driving an air-cooled 911 with the date you wish you had on his way to start a long weekend, on Tuesday. That old friend figured something out along the way. And Taylor Stitch has too. They've taken a classic we all know and love, and given it an upgrade we didn't see coming.
The Quilted Bomber Jacket is made from a 6 oz cotton and a 3 oz nylon lining, with a lightweight cotton shell is quilted to provide insulation without a bulky fit. And it's the kind of jacket you start the season wearing over a t-shirt or button-down and a few months later throw it over a hoodie or sweater.
The Quilted Bomber has old-world performance chops, too, thanks to a dry waxed cotton developed by the legends at Halley Stevensons, the leading expert in waxed/weatherproofed fabrics since 1864. While this may be a lightweight jacket, it's full of thoughtful features. This includes touches like the contrast ribbing at the collar and cuffs, snap closure interior pocket, and a two-way separating zipper. Plus there is the peace of mind you'll have knowing that the polyester used in the lining and insulation are sourced from recycled materials.
Grab your own right here at a special pre-sale price, which only lasts for a few more days.