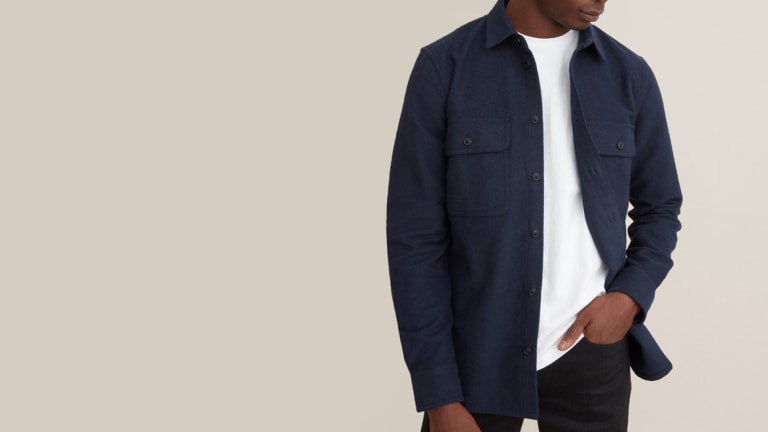 This Heavyweight Overshirt Hits All the Right Notes
The versatility of a great overshirt is highly underrated. Whether you're wearing it as a shirt, as a mid-layer or as a light and easy jacket – it's the utility player every guy needs in his wardrobe.
There are a lot of good options on the market but few that blend style with value quite like the newest release from Everlane.
Made with 10 oz. heavy cotton twill that's durable and warm, the heavyweight overshirt is available in two classic colors you can't go wrong with and is incredibly comfy and movable despite being twice as thick as their Japanese Oxford cloth.
Now available for only $75 thanks to Everlane's anti-wholesale model, this is a smart addition to any style setup. One of each, please....