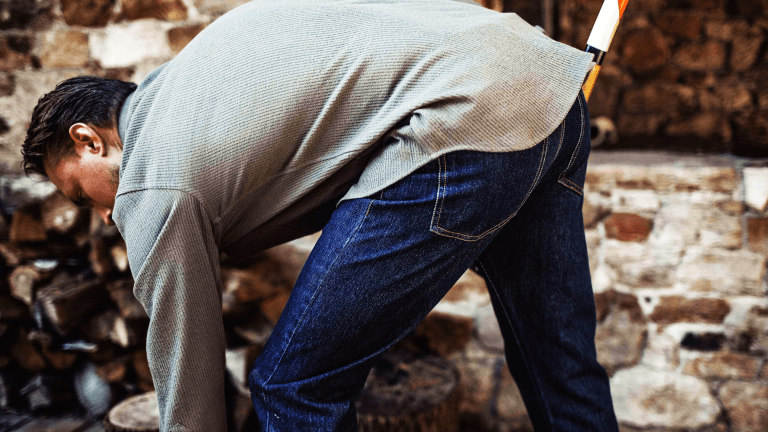 These Are the World's First Organic Cotton Selvage Denim Jeans
Taylor Stitch has a lot to brag about, but most of the time the S.F.-based apparel artisans are content to let their clothes do the talking. So when they do blow their own horn we sit up and take notice. To wit, about their new Selvage denim, described as "our best jeans ever" – quite the claim.
Following a full year of development, the T.S. team has come up with the world's first organic cotton selvage denim jeans. The custom one-of-a-kind creation is "our greatest commitment to responsible manufacturing to date," which is really saying something.
Not only are they made entirely of organic cotton, but Taylor Stitch partnered with one of the world's "most sustainable, environmentally conscious, and socially responsible denim mills in the world" to build them from the ground up without cutting any corners.
It's easy to feel great when wearing them, they note, "because goodness has been grown, cultivated, and stitched into each fiber before the garment ever graces your body." That's because each pair is sewn by a company that works exclusively with organic raw materials and practices highly regulated supply chain and labor practices.
All of which would count for little if the jeans weren't also perfectly tailored, finished with a three-month rinse for the perfect lightly broken in look and embellished with details like custom San Francisco map pocketing and pure copper rivets. Early buyers get $40 off here.