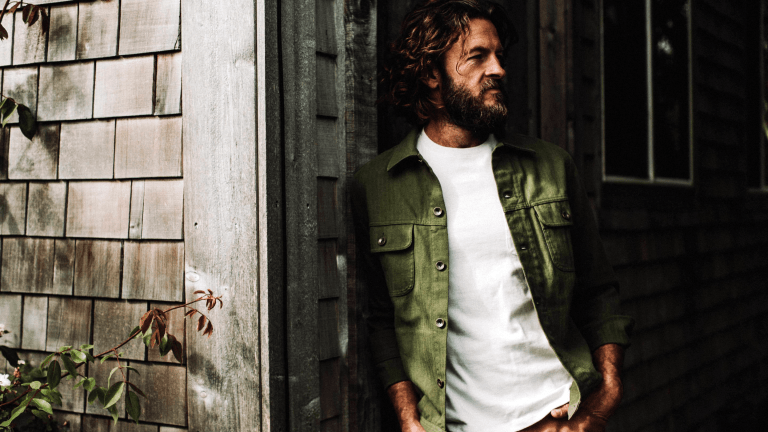 Taylor Stitch's Washed Trucker Jacket is Built for the Long Haul
Style to spare.
We hate to say it given how late summer was in arriving in some parts, but it's not too early to start thinking about your fall wardrobe. Or at least those in-between days, and fickle weather, that comes along when September rolls around.
Luckily the crew at Taylor Stitch has you covered. The S.F.-based apparel artisans have just issued their beloved Long Haul Jacket, a reworked, better-fitting version of the iconic denim trucker, in a washed olive green herringbone that's on target to be your favorite mid-season layer.
The first thing to know in these uncertain times is that the 10-oz. cotton used for the future classic is BCI certified. What does that mean? It means that it was grown and cultivated under strict guidelines designed to promote responsible agricultural practices, so you're not endangering the welfare of the planet with cheap goods that are bad for the environment.
Which means you can slip on the olive green Long Haul with the knowledge that you've done your bit and are looking great to boot. Thanks to a light garment wash this jacket is both sturdy and super soft, while the herringbone texture and custom brass hardware add a layer of visual interest that means you'll be well worth a second look, wherever you choose to wear it.