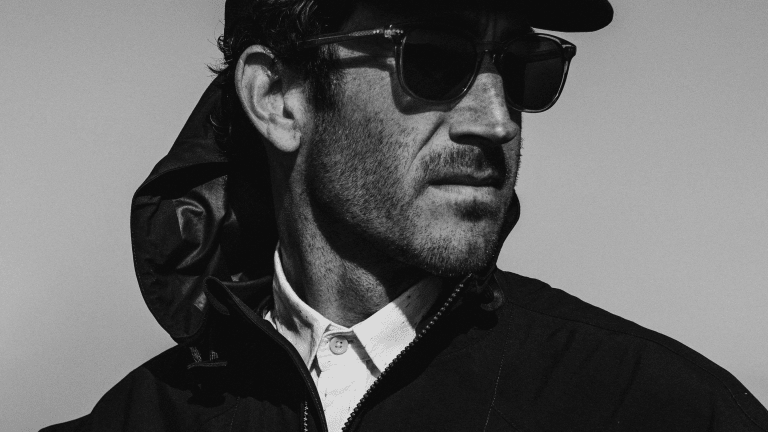 Taylor Stitch's Recycled Nylon Shell Is a Layer Built to Outlast All the Rest
Lightweight, waterproof, sustainably made – the latest Taylor Stitch creation, the Powder Jacket, is a modern menswear marvel. Designed to be layered over everything from a t-shirt to a turtleneck depending on how much insulation from the elements you need, the outerwear piece is exponentially better than your garden variety nylon shell in any number of ways.
The brand calls it the difference between the shell on a common snail versus a stately sea turtle, and the analogy is eminently suitable. The most striking feature of the jacket is its versatile kangaroo pocket, which can accommodate all manner of essentials, whether you're out on a liquor store run or a high altitude expedition.
Unhindered by the elements thanks to fully seam-taped construction, YKK Aquaguard zippers, and a three-piece hood, the lightweight layer comes in a cool British khaki and olive green combo or a stealthy slate and is made using 100% recycled nylon with a manufacturing process that's much less harmful to the environment – so you can really enjoy the hills and valleys you'll conquer with ease.