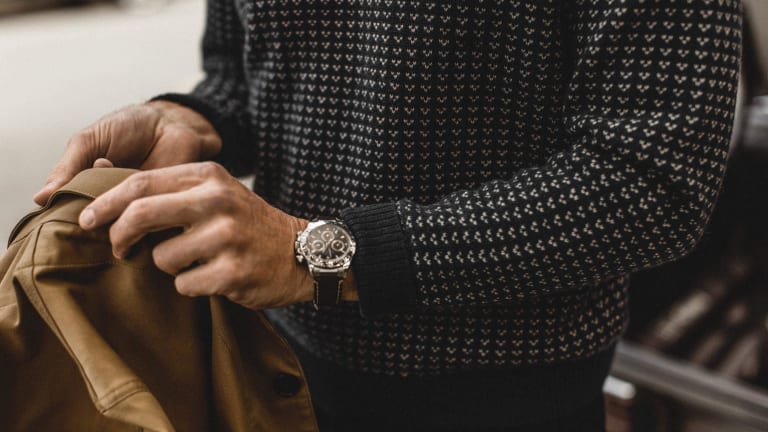 This Lightweight Merino and Cashmere Sweater is Crucial for Cooler Days and Stylish Nights
It may look like a vintage piece from a certain world-famous clothing company based in Maine, but Taylor Stitch's latest offering is state-of-the-art style. The Rangeley Sweater's Nordic good looks have been beloved by wardrobe classicists since The Official Preppy Handbook at least, but as usual, the T.S. crew has gone the extra mile.
That means a perfectly tailored fit that's not too loose or too tight, and a proprietary lightweight weave blending the supernatural performance—odor resistant, temperature regulating and naturally breathable—of merino with the other-worldly softness of cashmere.
The Rangeley, named after a lake in the Pine Tree State, is designed to take you from deskside to dockside and mountainside with just the right amount of insulation when the temperature dips a bit – those who pre-order at a discount now will get it in late August/early September.
The classic blue and white birdseye pattern befit a sweater that's fit for any season and any occasion, depending on whether you choose to layer it under a jacket, slip it on over a tee, or just tie it over your shoulders devil-may-care style. We approve of all of the above.