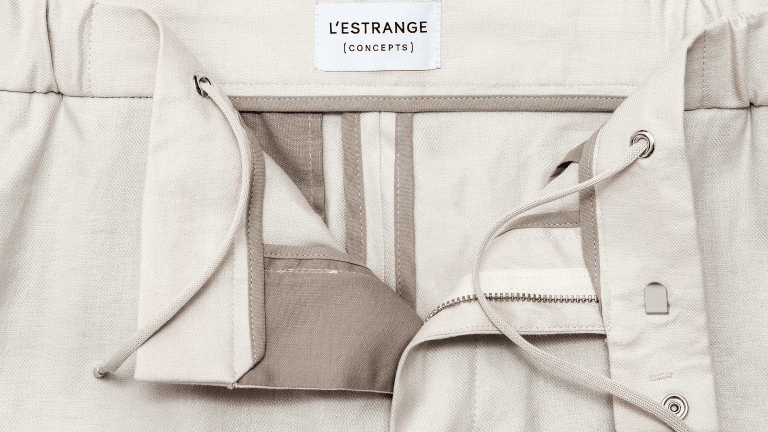 L'Estrange London Launches the Perfect Linen Trouser
Effortlessly cool British clothing brand L'Estrange London just unleashed a noteworthy trouser that takes the same fit and shape as its popular 24 Trouser but infuses it with breathable Italian linen and a bit of elastane.
Though it's obviously appropriate for summer's doggiest days and tropical travel plans once things normalize a bit more, it's actually designed to wear all-year-round courtesy the structured construction and anti-sheer properties. We're big on the flattering waistband, too, and love the stealthy elastic in the waistband for added comfort.
Available here in both navy blue and ivory, it's part of the brand's CONCEPTS initiative — which releases experimental garments in extremely limited quantities — so you'll have to act pretty quick to get a pair in the wardrobe.