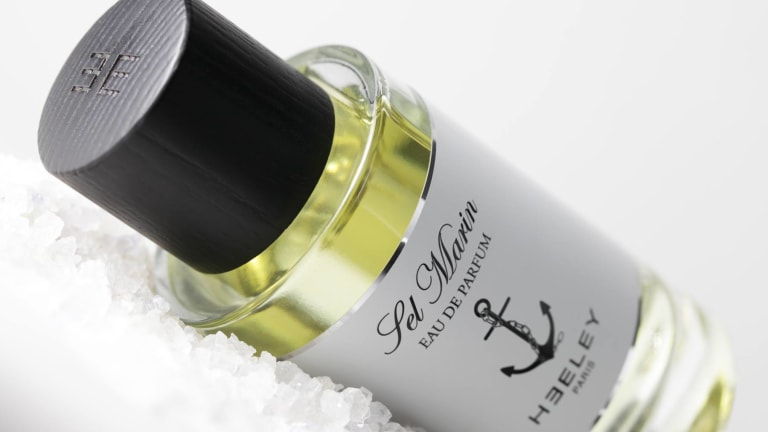 These Niche Fragrances Will Transport You to Your Summer Place
Summer is a time to take a break from routine. Whether your plans involve yachting off the coast of Corsica or just hanging in a hammock while sipping mezcal, these unique scents will keep the memories alive when you're back home, or take you on a vicarious trip if you're still desk-bound.
Australian-based Goldfield & Banks uses French techniques to incorporate aromatic botanicals native to Australia into bottled scent. Pacific Rock Moss is evocative of a coastal walk in New South Wales. It's a marine fragrance with some citrus and a bit of musk. Available from Luckyscent, the hefty bottle with wooden cap also makes great eye candy on your shelf.
Crafted by James Heeley, Sel Marin is one of the most elegant aquatic fragrances you'll ever experience. The top note of lemon comes across like the twist of peel in a chilled cocktail served at a hotel in Portofino. There's a knowingness to the minerality of salt air in here, like you've spent a memorable day swimming in the Mediterranean.
This daydreamy blend from the House of Creed features Jamaican lime and coconut over base notes of tonkin musk and tropical wood. It smells like the vacation moment when Caribbean trade winds gently wake you from your nap and you happily realize the afternoon is still young and there's just a few paces of sand between you and the beckoning sea.
Blue agave isn't just for drinks anymore, thanks to the inspired team at Coqui Coqui in Mexico. They source their ingredients from the flora of the Yucatán region. This fragrance is bold and aggressive, with a unique smoky sweetness that lets the world know you've just come back from someplace exotic.