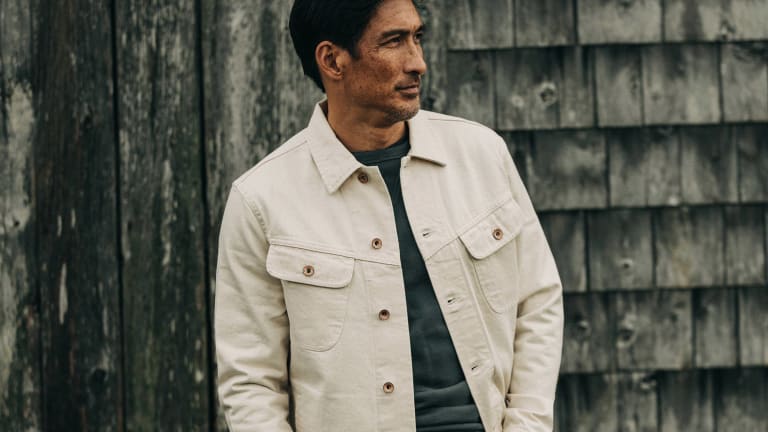 Natural Organic Selvage: Three Words You Need to Know for Spring
Spring is on the horizon, and Taylor Stitch is on the case. Just in time for the onset of warmer weather, the S.F.-based apparel artisans have come out with an all-natural take on their acclaimed selvage denim, in the perfect seasonal shade of off-white.
The custom-milled 10-oz selvage fabric is made with 100% organic cotton, which offers "all of the benefits of conventionally grown cotton, including its unbeatably soft texture, minus the harmful chemicals and wasteful practices."
The pieces the brand has crafted from it, a new version of their iconic Long Haul trucker jacket, plus the essential pair of slim jeans, are wickedly comfortable and tough as nails, as we'd expect from Taylor Stitch.
Both are built to the same specifications as the brand's range of blue-hued alternatives, but the Natural colorway is fresh and springlike. Plus you get all the details Taylor Stitch is known for, including organic cotton SF map-print pocketing and custom YKK buttons and rivets.
And best of all they're in stock right here so you don't have to wait for this wardrobe upgrade.