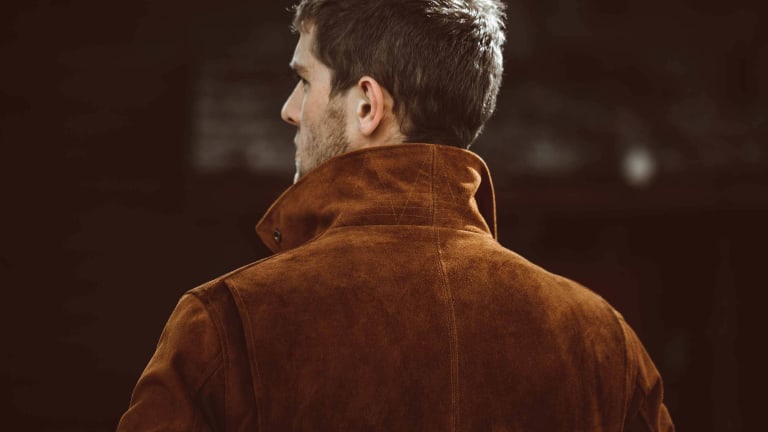 This Trio of Moto Jackets Pack Serious Speed, Style & Beauty
Top gear.
When Taylor Stitch addresses itself to an item of iconic apparel they never fail to make it more durable, effortlessly beautiful and an even better investment. The S.F.-based clothing juggernaut has no interest in selling disposable fashion; they'd rather build a customer base from those who appreciate goods made to last a lifetime and look better from age. Needless to say, the approach is working, and its ranks of loyal fans are growing every day.
That's because of both their innovative crowdfunding model, which does away with the need to inflate prices to ensure a profitable venture, and the sheer perfection with which they execute every garment, down to the last stitch and seam.
When they come out with something new it's guaranteed to be the best of its kind, an instant classic boasting meticulous craftsmanship and easy elegance thats eminently wearable and a major upgrade for your wardrobe at a reasonable price.
Case in point: their new Moto Collection, building on the lust-worthy steerhide leather jacket they first released last year. In addition to the classic brown number they've evolved the killer piece of kit with versions in buttery soft suede and timeless black leather. The inspiration comes from iconic motorcycle jackets but you don't need to ride a Triumph Bonneville to own one.
The genius of this jacket is that it packs all the appeal of a vintage heirloom piece without the drawbacks of billowy fit, musty smells and dubious sweat stains. Taylor Stitch traced an actual vintage jacket with over 40 years of patina back to its original maker, classic California leather brand Golden Bear, which still had the pattern on file.
Taylor Stitch tweaked the details, carefully calibrated the collar, sourced the best hides they could possibly find. Made by hand in San Francisco, it features a black insulated diamond quilted interior, two double welted zippered chest pockets. two reinforced double welted side entry pockets, YXX matte black zippers, a cool zig-zag-stitch reinforced collar and inside leather wind flap, a leather trimmed inside wallet pocket, and a bi-swing shoulder for ease of movement.
The tobacco suede number is especially stunning – because it's also weatherproof. Each Italian suede panel is meticulously hand-cut, one at a time, from a single color-matched hide to ensure the jacket has an exacting color and grain throughout. As Taylor Stitch notes, it's snot the fastest way to make a leather jacket, but it sure is the best. The suede has a DWR (Durable Water Repellent) coating to keep the elements at bay, while protecting the incredible texture and integrity of the leather.
It's designed to last for generations, "leaving your children something to fight over," as the brand notes. But in the meantime, you've got decades to wear it to perfection and be the new James Dean....