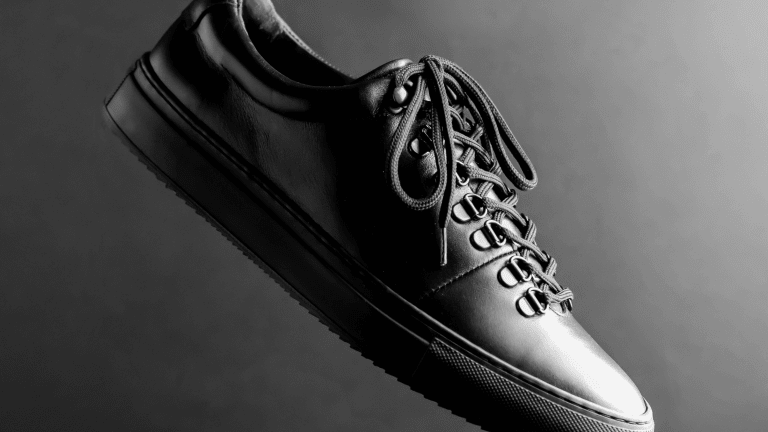 Oliver Cabell Introduces Hiking Boot-Inspired Trainer
Drawing inspiration from classic hiking boot materials, the latest trainer from Oliver Cabell is well-suited for winter weather and rugged living without an ounce of granola style.
The luxe shoe features an Italian leather upper, an Italian outsole from Margom, and is finished with D-rings and quick lace eyelets for the most modern 'hiking boot' you can possibly imagine. You're not scaling Mount Everest in these, of course, but for shopping and drinks in Aspen after a long morning on the slopes? Perfect.
If you're feeling the hybrid look, pick up a pair here in your choice of white or black.