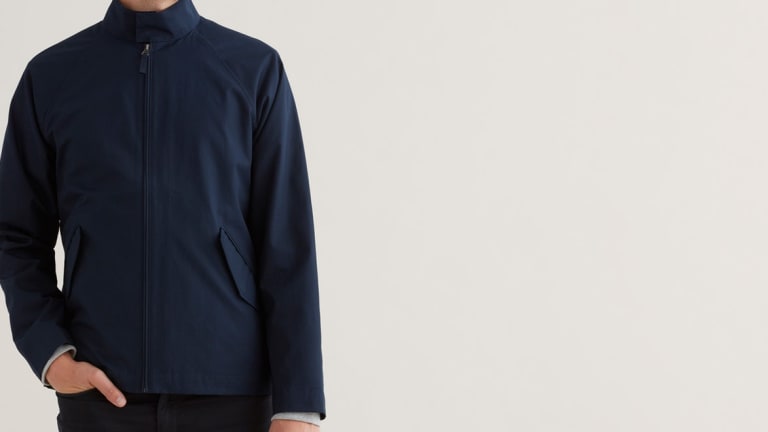 The Ultimate Modern Harrington Jacket
Insta-buy.
Everlane just introduced a modernized take on the classic Harrington jacket, an outerwear style originally made famous by iconic cool guys like Steve McQueen and James Dean.
First introduced in 1930s England, this version has all the same lines and style with a few cleaned-up details and without the plaid lining. Traditionalists may not like it, but minimalists will.
It's crafted in 5 oz water-resistant cotton, comes in Khaki, Navy, and Black, and will only set you back $68. Yeah, that's not a typo....