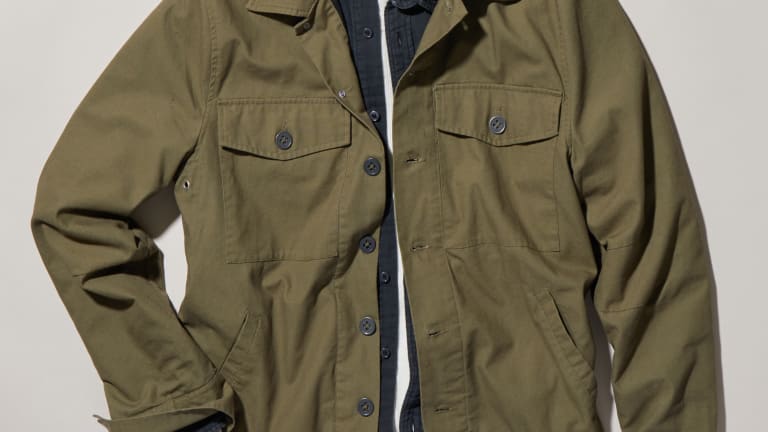 Classic, Cool & Military-Inspired: This Lightweight Jacket Has It All
Embrace classic military styling with this ultra-cool utility jacket from LA-based label Buck Mason.
Crafted from cotton canvas and finished with smart details like hip welt pockets, darted sleeves for added articulation and grommets to increase breathability, this is the ultimate lightweight layer for guys who taking look good seriously.
Available now and ready for any sartorial circumstance – from date nights to bar nights to anything in between – this is something every wardrobe could use.