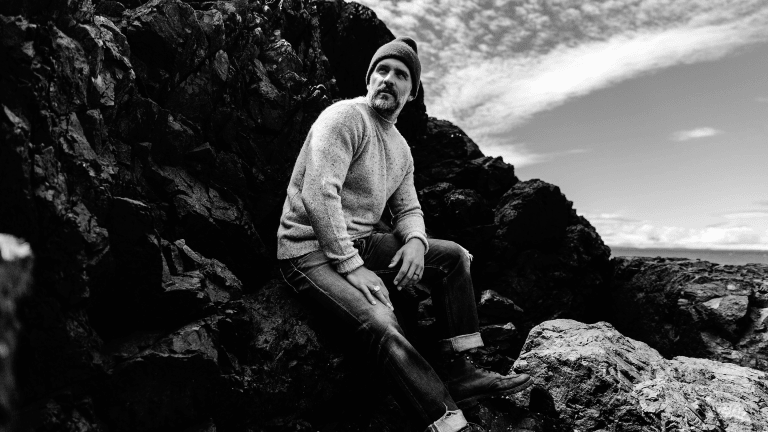 This Merino Wool and Alpaca Sweater Is a Seafarer's Stalwart
The onset of fall always ushers in one of our favorite sartorial sojourns—i.e. sweater weather. Along with holiday gatherings, hot toddies, and bonfires, the opportunity to layer up is one of our most anticipated aspects of the mercury dropping.
Naturally we also keenly look forward to Taylor Stitch's seasonal drops as they never tire in their mission of keeping us looking and feeling great no matter what the weather. And the S.F.-based apparel artisans' new Seafarer Sweater is our latest obsession.
Lightweight but not too chunky, and it's got a perfect collar that lands between a mock and a roll neck, and a cool tweedy flecked finish the brand calls natural donegal.
What really makes the Seafarer Sweater unique is the custom blend of extra-fine merino wool, nylon, and alpaca, which "capitalizes on the strengths of its constituent fibers for some next-level comfort and durability," as Taylor Stitch puts it.
On top of being super-soft, extra-fine merino wool "offers exceptional temperature regulation, moisture management, and antimicrobial (AKA anti-stink) properties," they note, while the nylon bolsters durability and the alpaca adds luxurious texture and feel.
End result? "An awesome, eye-catching all-rounder that you'll be reaching for all winter long."