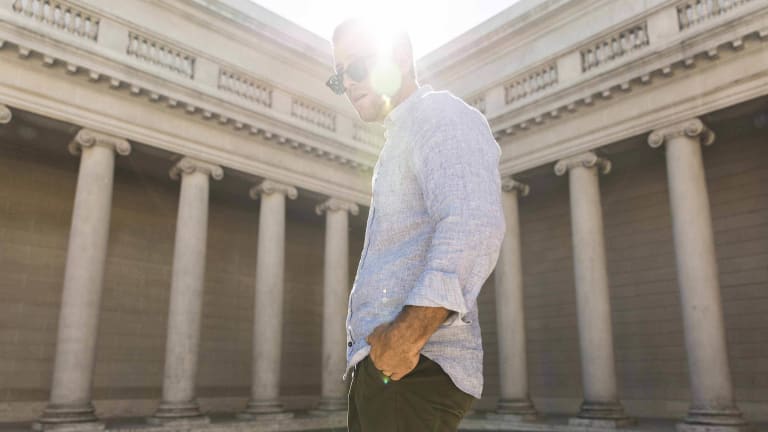 Taylor Stitch's Pindot Linen Shirt is Ready for Stylish Spring Adventures
Linen shirts tend to be either too wimpy, leaving them permanently rumpled, or too beefy, making them too stiff and hot, with most designers lacking the expertise to source real quality cloth. Of course, that isn't an issue with Taylor Stitch, the S.F.-based apparel artisans whose goods we salivate over on a regular basis.
Their awesome new Jack linen shirt is designed to be worn either pressed with a suit or slightly wrinkled with lightweight denim jeans, and comes in either a natty pindot or breezy gingham both designed to highlight the fabric's impressive texture and "hand".
Like the best linens out there, T.S.'s stuff doesn't stretch out but still moves freely, is incredibly abrasion resistant while becoming softer with every wash, and actually pulls heat away from the wearer to keep you cool, always.
Available for pre-order now with shipping set for May right when you'll need it, as always by helping to fund the garment you'll save serious cash.