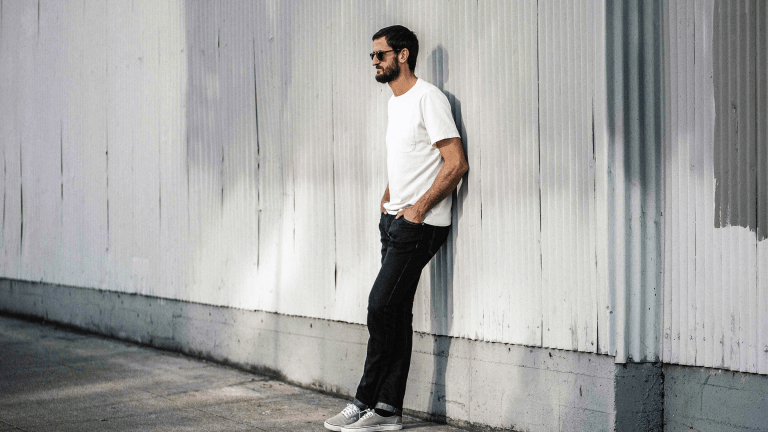 These Linen and Cotton Selvage Jeans Might Just Change Your Life
As any man of style is well aware, finding jeans that are lightweight enough to wear in warmer weather yet still look like actual denim is a perennial challenge. One that the apparel artisans at Taylor Stitch were more than happy to tackle.
The result after several months of development: an all-new denim hybrid they've dubbed Sol Selvage, a blend of traditional selvage denim and pure linen. What you probably didn't realize, thanks the many sub-par examples out there, is that proper linen is actually two to three times stronger than cotton, so the resultant combo is even tougher.
As Taylor Stitch notes, Sol Selvage "highlights the best properties of linen—extraordinary breathability, texture and strength—while avoiding its unfortunate tendency to wrinkle." Because no one wants to walk around in crinkly jeans.
The cotton fibers also help prevent creasing and lend the weave some extra depth and texture, while still keeping true to the form. "You'll be able to wear the hell out of these for years and watch them become uniquely yours along the way," as the brand puts it.
They're offering them in two fits, the everyman's Democratic Jean and the more tailored-style Slim Jean to suit all tastes. So pre-order yours now and prepare to bask in the sartorial splendor.