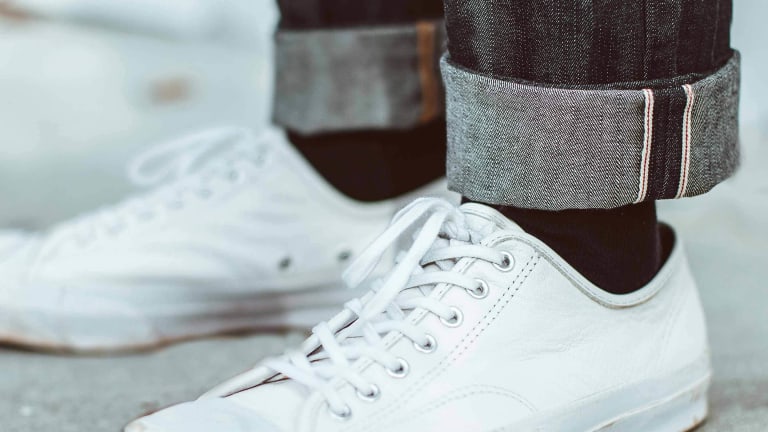 This New Lightweight Denim is the Sartorial Innovation We've Been Waiting For
The one drawback to wearing denim with everything – which is a style move we strongly encourage most men to try – is that it can sometimes be a bit heavy going in warmer climes and times.
Some designers have tried a breezier sort of ersatz denim that doesn't look enough like the real thing to warrant our attention. But we should have known the clothing geniuses at Taylor Stitch would come along and knock it out of the park.
To wit: the S.F.-based apparel artisans have just unveiled their Kurabo Slub Denim, set to change the way we think about wearing jeans. 110-year-old Kurabo was the very first mill in Japan to produce now de riguer selvage denim back in 1972, changing the face of menswear forever.
Now Taylor Stitch has convinced them to do it again, in the form of a lightweight 10-oz. cotton denim that you won't find anywhere else in the world. The slubby, i.e. slightly textured, fabric starts out with a polished appearance, but will age beautifully with each wear and wash.
It acquires a unique patina over time easily distinguishable from those regrettable "distressed" designer duds. So not only is your comfort level about to increase astronomically, but so is your sartorial character.
Available in both Slim and Democratic fits, you're going to want to make room on the shelf immediately.