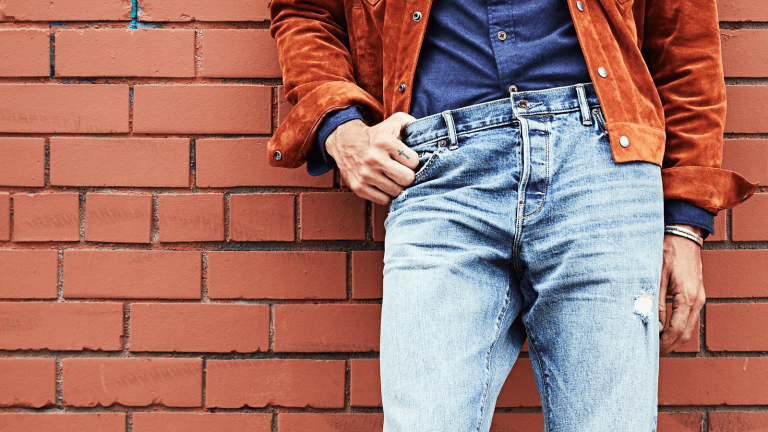 Todd Snyder Introduces Japanese Stretch Selvedge Denim Collection
Selvedge denim may be produced worldwide but its widely known that Japanese selvedge is the best of all, thanks to its production via old shuttle looms and proprietary dyeing processes. Its only fault, for the most part, is that it takes a little too long to go from stiff to just right, but thankfully, menswear designer Todd Snyder and his namesake label stepped in with an upgrade.
Their new collection of Japanese selvage jeans all feature the perfect amount of stretch for a soft and lived-in feel right from the jump while still maintaining all the properties that keep Japanese selvedge denim ahead of the pack. They're available in a wide variety of washes, including ones that go off the beaten path, and are each styled with a button fly for a classic American look.
All the different styles are on display and available here, so get shopping if you're on the hunt for jeans that do it better.