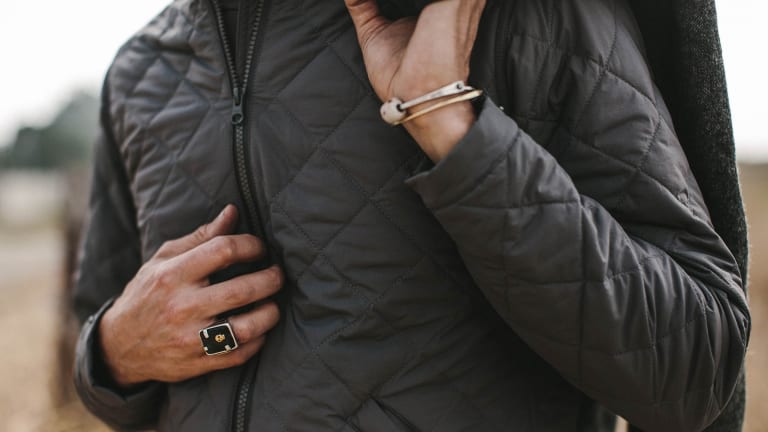 This Is the Last Insulated Jacket You'll Ever Have to Buy
Down jackets are great and all, but inevitably the filling settles after a season or two leaving you cold and shivering with a useless mess of nylon and fallen feathers draped over your torso. It's precisely this sad phenomenon that the apparel artisans at Taylor Stitch set out to combat with the creation of their cool new Vertical Jacket.
"We were tired of seeing our friend's puffers failing after less than a year in rotation," they note, hence they custom developed a recycled polyester filling because the synthetic stuffing simply performed better than down – and harmed no geese in the process.
The result is "warm—really warm", and thanks to the custom filling, "this jacket is perfect as a stand-alone cold weather barrier yet also tailored to sit under our outerwear and create the ultimate fortress for when that sou'easter starts howling."
Rugged, resilient, and overbuilt, it's designed to be "the last insulated jacket you will ever need." The natty diamond-quilted outer layer is built from burly, water-repellant 4-oz. nylon while the filling is more than twice the fabric weight of the industry norm.
The Vertical Jacket is now available for pre-order at a significant discount of $198 with delivery in late November-early December, and it comes in two great colorways, ash grey and dark navy.