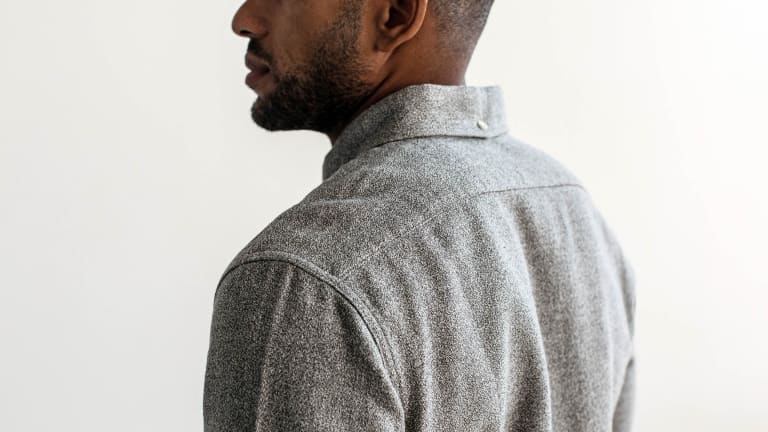 This Hemp-Heavy Button Down Is Your Next Grail Piece
You may be mainly aware of hemp these days thanks to its connection with cannabis. However, you don't get high off hemp—in the traditional sense. But in the hands of Taylor Stitch, the natural fibre, which has been used for centuries to make things like rope and sails, has an intoxicating appeal.
The S.F.-based apparel artisans have used it to make some pretty amazing garments, from hoodies to denim, and have now found a whole new way to employ it to help you get handsome.
We're talking about their new Jack shirt in ash hemp melange, which gives hemp a whole new dimension. Melange, as the brand informs us, is a woven fabric made up of tonally similar yarns in shades of white and black that, from a distance, create grey.
Its a pleasing visual and textural effect that elevates any garment made from it. Creating melange out of a blend of hemp and organic cotton is however next-level. And neither hemp nor organic cotton use pesticides or all that much water, making this miracle fabric beneficial to the environment to boot.
Hence Taylor Stitch has cut the stuff in its signature, slim-fitting button down style, the Jack, with the ash grey color designed to "pair perfectly with any denim in your arsenal." Done and done.