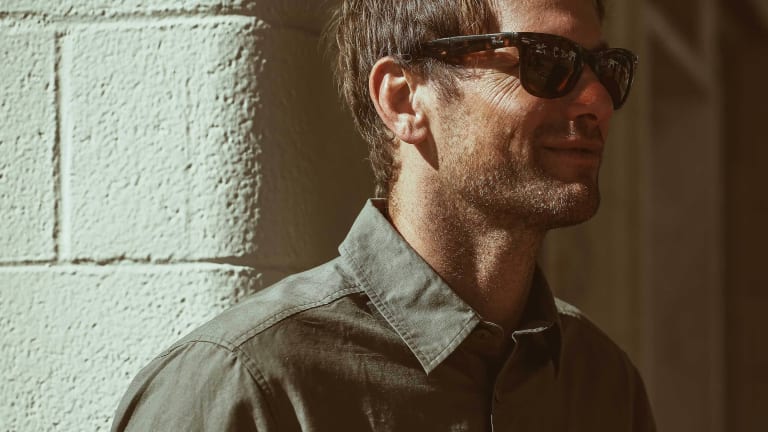 This Military-Style Field Shirt Made of Hemp is Even Cooler Than It Looks
Taylor Stitch has turned classic apparel into an art form by tweaking iconic items of menswear until every single detail is utterly perfect. That means from buttons to fabric, each piece is a model of its kind. The uninitiated may not be able to tell the difference, and some T.S. pieces look like well-worn vintage, but who wants clothes that shout "look at me"?
The brand's latest creation, a classic armed forces-style field shirt reinvented in a responsibly-made organic cotton and hemp blend, is one of their finest sleights of hand. At first glance, it could be military surplus, but the Point Shirt in Army Hemp is something of a secret weapon, sartorially speaking.
In the shirt, which sports Taylor Stitch's signature California collar, the organic hemp and cotton, both grown without a single drop of water-poisoning pesticide, add structure, texture and durability.
The tailored fit and shorter length give the game away as well, as once you've put this thing on you'll realize it's not your father's hand-me-down. But it might be one day for your son. Get it today for a special discounted price of $98.