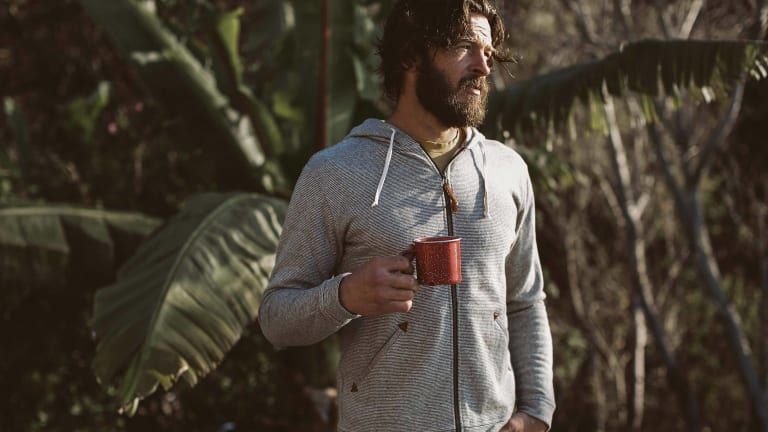 This Hemp Fleece Hoodie Is Made for Relaxing
When the apparel artisans at Taylor Stitch first began working with hemp we knew it was the start of something big, sartorially speaking. And with the full weight of their R&D team looking at ways to use the vastly under-appreciated fiber we're starting to see suitably impressive results.
First came their hemp chambray shirts and field shirts, followed by denim jackets dosed with hemp for lightness and durability. Now they're revolutionizing the formerly flammable world of fleece with a hemp version that we might well be wearing every beach day this summer.
The Après Hoodie in Olive Stripe Hemp Fleece has some organic cotton in it and the coziness of the blend resembles your favorite, but ultimately pretty hideous, synthetic fleece that you've been wearing since college.
And the resemblance ends there – hemp adds strength and abrasion resistance while also giving the garment the character of something made from natural fibers and a "hand", i.e. feel, that's unmatched for comfort and softness and totally chemical and synthetic-free.
And as always Taylor Stitch delivers on the details, with leather triangle reinforcements, a two-piece hood and custom San Francisco map pocket lining. Available for pre-order now at a discounted price of just $98 with delivery in July, so start planning those beach bonfires and summer sailing excursions now.