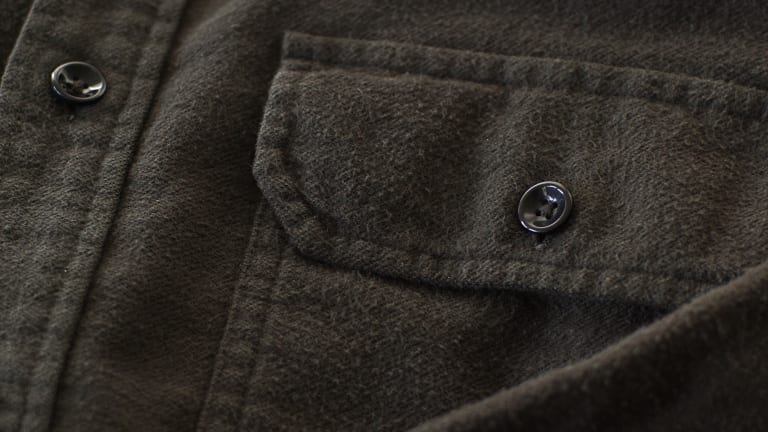 Finally, a Flannel Without the Buffalo Check
Traditional buffalo check flannels tend to make you look like a.) the Browny paper towel man or b.) a grungy, aging Nirvana fan. Thankfully, the team at Buck Mason threw out the playbook and reinvented the clothing staple with their signature monochromatic style.
Meant to be worn like a warm, lightweight, super-soft overshirt and crafted to feel like an old favorite off the rack, it's the perfect thing to casually throw over your favorite tee on a regular basis.
You've got three colors to choose from and an endless amount of handsomeness ahead. Grab one for yourself here and never look back.