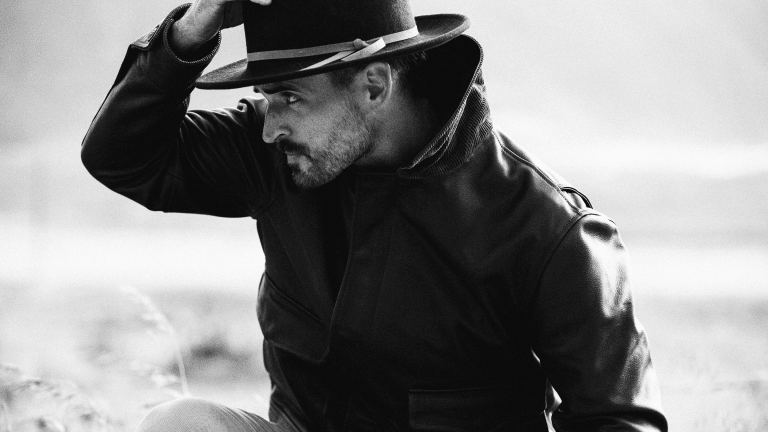 This Is Not Your Grandfather's Leather Flight Jacket
We all love the style of vintage leather flight jackets. Maybe you even inherited one from your grandfather. But they fit like a sack of potatoes, making them impractical for everyday wear. So Taylor Stitch decided to do something about it.
The S.F.-based apparel artisans have just come up with the Hangar Jacket, which looks every bit as good as those historic numbers, but ticks all the boxes that we expect of menswear these days.
"The boxy, bulky cuts characteristic of vintage flight jackets certainly have their charms, but in our opinion, the silhouette was overdue for an update," as the brand notes. Hence the Hangar Jacket takes many of its design cues from the classics, such as articulated shoulders and a storm flap along the front, but the fit is expertly done.
The finish is something to write home about as well, with an exquisite espresso color that's deep and rich, while the 3-oz. hide is incredibly soft yet still rugged. The Hangar is also insulated with soft cotton twill for a little extra warmth, while hidden snaps on the dual-entry patch pockets and along the front keep things sleek and streamlined.
As Taylor Stitch puts it, "This one's built to last for generations" and get better with age—so while it might not be your grandfather's jacket, it could well be your grandson's.