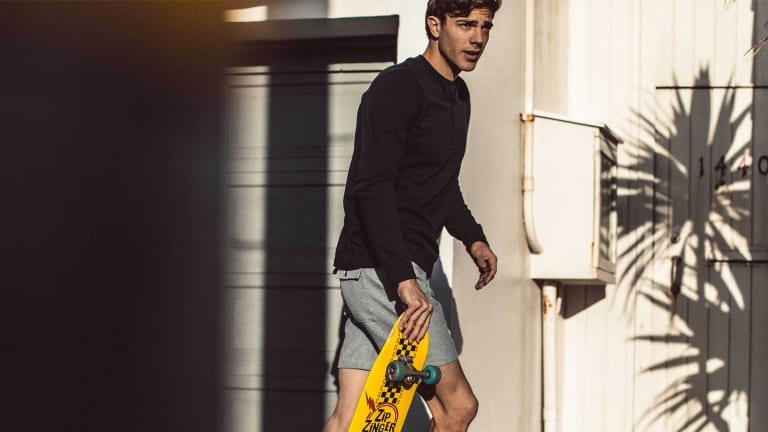 Get Ready for Shorts Weather With These Denim and Cotton Dynamos
Shorts are a perennially vexing sartorial challenge that most men simply fail to meet. In the rush to let their legs breathe free even carefully-held principles of proper dressing are tossed aside like yesterday's rubbish. That shouldn't be the case, however, and if you're one of these fellows who find shorts a thorny subject, the apparel artisans at Taylor Stitch may be your salvation.
Their new Trail Shorts ($68) are of course innovative yet timeless, in the brand's signature style. Once again they've created an all-new fabric designed to do the job better than anything that's come before: a precise blend of upcycled denim, upcycled cotton, and raw cotton. The upcycled fibers come from excess material left on factory cutting room floors while the raw cotton is recycled from Guatemala.
Responsibly crafted, the unique material offers exceptional strength, attractive texture, and silky softness, making the Trail Short comfortable and resilient enough to wear even on rigorous, multi-day excursions yet also perfectly suited to urban environments.
Your trail may be long, it may be short, it may just include a few of Brooklyn's best bars, but come warmer weather you'll be well equipped whatever challenges you face, from hikes in the woods to marathon games of darts.
With a light rinse in a 'midnight slub' finish and unbreakable horn buttons, just make sure you have these along wherever the road takes you.