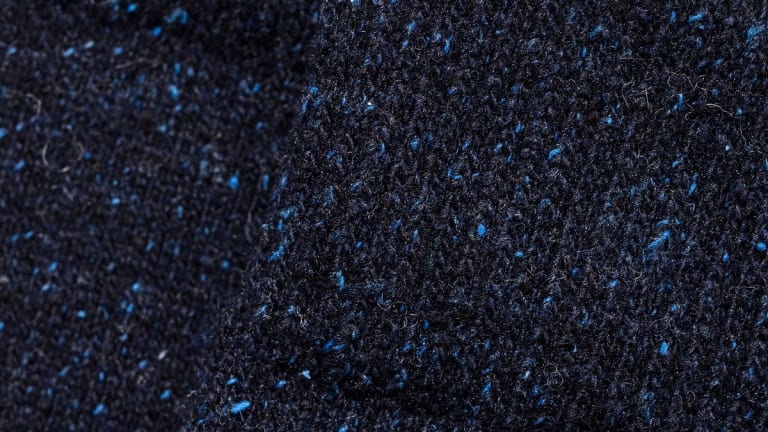 These Crew Socks are the 'Holy Grail of Comfort and Style'
As Airows followers know, S.F.-based apparel artisans Taylor Stitch have been methodically upgrading every wardrobe item a man could possibly require, making each one a paragon of beauty and utility. So it's no surprise they have now turned their considerable talents to the humble sock. While men have been wearing the things for centuries, improvements in sock-making have been few and far between.
Which is where Taylor Stitch steps in once more to right a sartorial wrong. Their first collection of gent's socking (to coin a phrase) is tailor-made for the inclement weather most of the country is currently experiencing.
Made of fine merino wool mixed with a touch of nylon and a bit of silk, the Taylor Stitch Crew Sock is being offered in four different colors – Ash Donegal, Navy Donegal, Olive Donegal, and Black Donegal – priced at $18 a pair and designed to complement any outfit from a tweed suit to a leather jacket.
The T.S. crew calls them "the holy grail of comfort and style," and traveled to Italy to source the perfect Merino wool which is naturally odor resistant, temperature regulating, and wicks moisture away from the skin so it can evaporate quickly.
The nylon and silk not only reinforces these properties but ensures the socks will maintain their shape and structure after countless washes. Yet another battle won in the war on shoddy "designer" clothing we must wage on a daily bases....