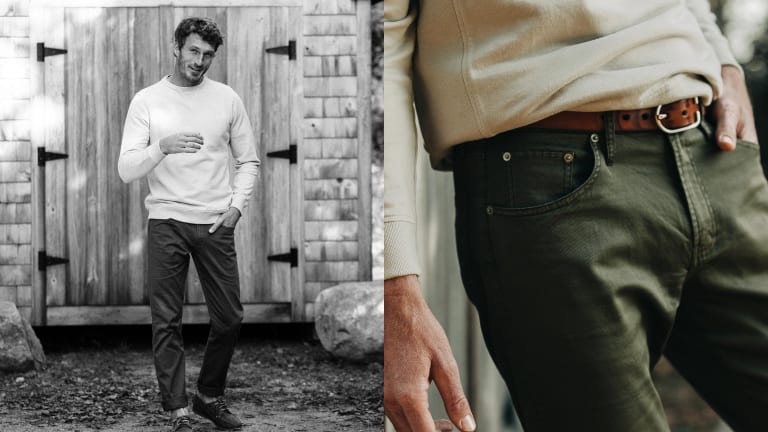 These Five-Pocket Bedford Cords Are the Best New All-Round Pants
It's easy enough to confuse regular cords with Bedford cords. But true arbiters of style should not only know the difference but make sure the latter has a place in their closet. Named after the historic whaling and textile manufacturing town of New Bedford, Mass., ridged Bedford cord resembles corduroy at first glance, but lacks the filling yarns that make the "wales" corduroy is known for.
The overall effect is more subtle but no less sartorially satisfying. And now our favorite innovative menswear brand Taylor Stitch has come out with its own take on the iconic item. One of the S.F.-based brand's newest offerings, the five-pocket Slim All Day Pant in Bedford cord is a thing of true practical beauty.
Taylor Stitch loves Bedford cord "not only for its impressive durability but also for its uniquely handsome texture." Left untamed, "it can be a little rough on the skin," they note, so they've given their custom batch of 100% organic cotton Bedford cord a wash to "soften it up and enhance its appearance."
As the brand points out, they tend to favor gear that's "timeless, sturdy, and comfortable," hence the cut of the All Day Pant is designed to be worn day in and day out, without ever compromising on comfort and style. It's available in both slim and democratic fits, finished in olive green or a greyish tan called aluminum.
Our advice? Buy both.