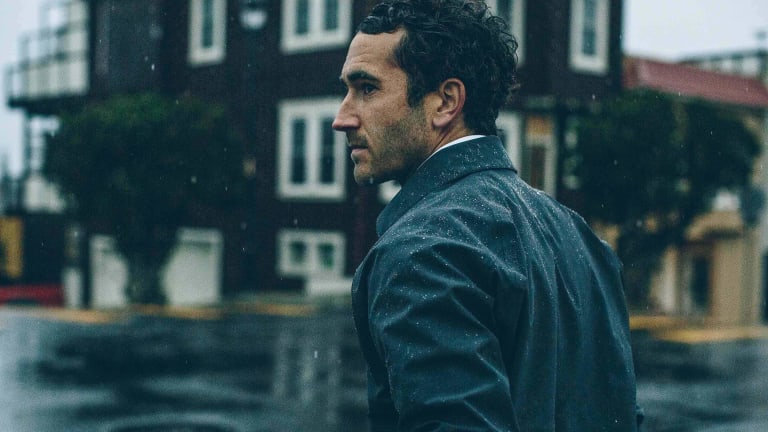 This Convertible Rain Jacket is the Ultimate Item for Touring Gentlemen
Taylor Stitch's aptitude for innovation goes above and beyond anything we've seen. Starting off with improved versions of heritage garments and updated takes on heirloom fabrics, the S.F.-based brand has now shown that it's equally adept at doing high tech, but in a way that doesn't compromise their signature style.
Adding to the awesome ingenuity of lightweight denim and waterproof suede, the apparel artisans have now come up with the Reyes Jacket, one of the most versatile pieces of outerwear ever created.
The Rolex Explorer of rain jackets, the Reyes is made of waterproof fabric with sealed seams and stormproof zippers to "keep you dry in the gnarliest of conditions—rain, sleet, and even snow."
But the real genius is the hood, which in more pleasant weather can be removed and stashed in the rear "touring" pocket, converting the Reyes into a low-key 4-way stretch softshell.
Taking inspiration from the silhouette of a dock worker jacket, the Reyes, now available for pre-order at a significant discount, has "all the functionality of the best mountaineering jackets, but doesn't make you look and feel like you're climbing Everest on the way to the office."
Or in our case, the bar....