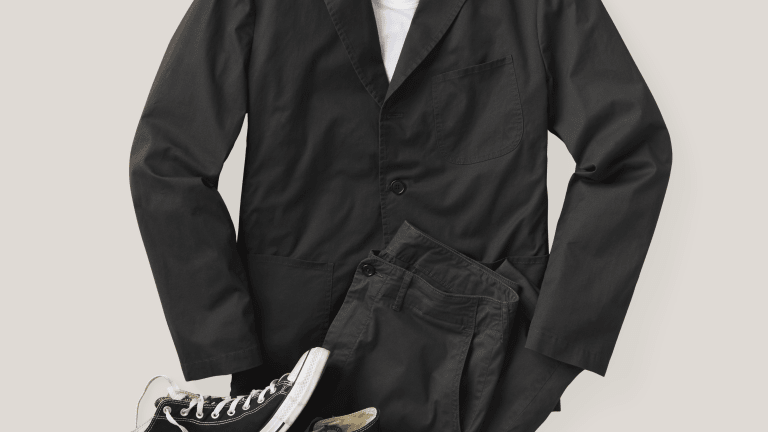 Buck Mason's New Summer Suit Is a Steal at Just $275 USD
Los Angeles-based menswear brand Buck Mason might have started with tees and jeans as the foundation but they've expanded into plenty of other categories over the last few years, from sweaters to sweats. Now they're tackling suiting with an ultra-laidback take inspired by styles made famous by Chet Baker, Jack Kerouac, and the like.
The Carry-On Suit pairs a soft-shouldered, unstructured blazer with a medium-rise trouser. Both are made of soft, featherweight stretch cotton and cut slightly looser for a comfortable, easygoing vibe. The brand puts it this way: "the Carry-On Suit offers an easy return to style and elegance, but without the pomp, circumstance, and discomfort of pre-pandemic suiting. It's a new take on the suit for a new era of dressing."
Sold as separates and available here, the blazer will set you back just $150 USD while the pant is priced at $125 USD.