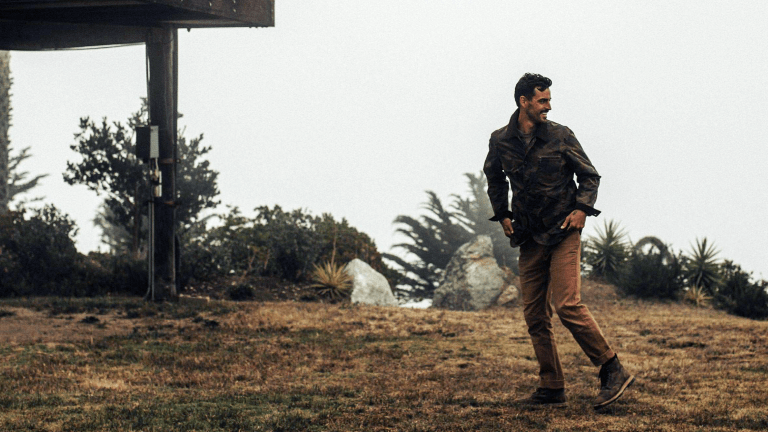 Taylor Stitch's New Field Jacket Is Menswear Camo Ammo
Woodland. Raindrop. Tigerstripe. All names that send a tingle of electricity through nerves of every camouflage enthusiast. Without the heritage of these greens, browns, and yellows, camo patterns would no doubt be seen as too ostentatious for menswear. But the timeless cool of camo is something learned at an early age, playing in the backyard or rifling the shelves of your first thrift store. And The Field Jacket from Taylor Stitch leans into camouflage styling with intentionality.
Camo here is set onto a 9 oz. cotton canvas and weatherproofed the old way by the UK's Halley Stevensons. Inside, an organic cotton twill lining is used for a cozier handfeel. Then there are all the classic details, each evoking its own history. The corduroy adorning its cuff and collars, the button storm flap, painted metal rivets, and the effortlessly cool two-way zipper, complete the Field Jacket masterfully.
Our Field Jacket instruction manual reads something like: utilize the two-way zipper to slightly unzip the bottom and the top of the jacket. Place hands in upper pockets. Flip each corduroy cuff once. Then add fog or a light mist and you're suddenly a modern Bond, or better yet, a Bond villain. The advice is simpler: buy one this year, take good care of it, and look better every year. Grab yours here.