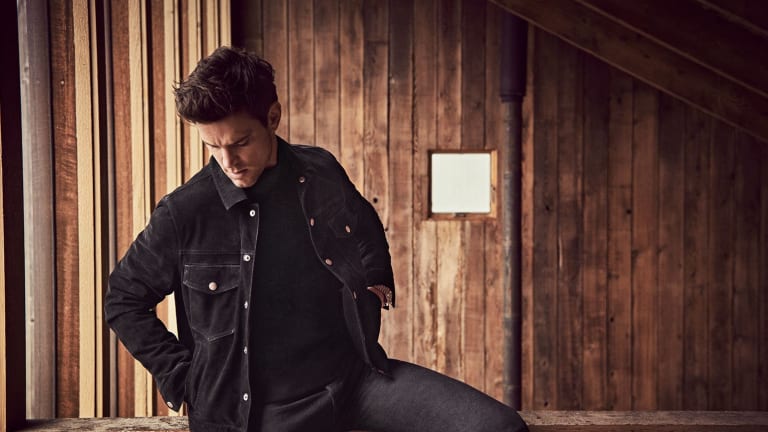 This Suede Jacket Will Make You Feel Like a Million Dollars
Bulletproof style.
A denim jacket is cool.
A leather jacket is cool.
But a suede jacket? With a denim jacket-style shape? That's a next-level sartorial power move. And it just so happens to be one of the highlights from Todd Snyder's impressive Fall '17 collection.
Made of 100% calf suede with two snap button pockets and a smart-meets-laidback look, this is the kind of things every guy will feel extremely confident and cool in, no matter the situation. Date night? Million dollars. Running errands? Million dollars. Walking the dog? Million dollars.
A jacket of this caliber is a serious investment, so even if the price tag is a little high, it's still worth every penny. This is the kind of thing you'll have for decades.