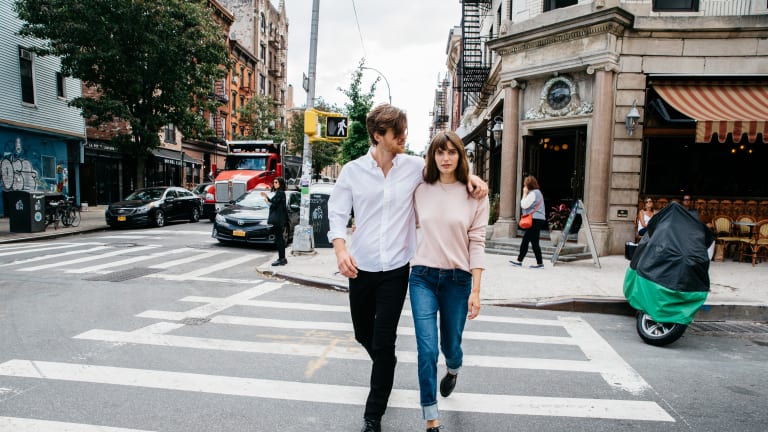 These are the Best Black Jeans I've Ever Owned, Period
Part of my job here at Airows is to try nearly every product under the sun and only present you the best of the best.
Cut through the noise, make your life easier and allow you to shop with confidence.
That means I've tried dozens if not hundreds of jeans over the years. And recently, my go-to pair has been overthrown by Mott & Bow's Slim Barclay.
Jeans, too often, are extremely uncomfortable right of the gate. Wearing cardboard for nine months while "breaking them in" seems like a bad trade.
They also almost always require tailoring. Too long. Not tapered enough. It never feels just right out of the gate. Tailoring, always, is a worthwhile investment, but why should we even have to spend the time and money?
And finally, with black denim, they fade too hard and too fast, turning a crisp black into a washed charcoal after a few washes. Unless you're one of those guys who enjoys carefully cleaning denim by hand once every couple months and deploying various hacks to defeat the stink and maintaining the color, there has to be a better way.
And there is. Alejandro Chahin, the founder of Mott & Bow, called me up a few months ago because he wanted me to try this specific pair of jeans. It was made from a black denim that will resist fading and stay black, had 21% elasticity for the perfect stretch factor and weighed just 12.7 oz, making them appropriate for California weather all year long.
I'm glad he did. They fit like a glove straight from the box and look dark as midnight even after a serious amount of wearing and washing. They're insanely and surprisingly comfortable and sit at the waist just perfectly. The fit (I went with the Slim but they're also available in Skinny and Straight) is also extremely flattering, so much so that my wife assumed that I went down to our local tailor and had him work his magic. Not needed.
If you want to give these a try and see if you love them as much as I do, you can order a pair from MottandBow.com for just $128. First-time buyers will be greeted with a $20 off coupon and to help eliminate any guesswork, they will ship you a second size for free, letting you keep the one that fits best and send back the second pair, also for free.