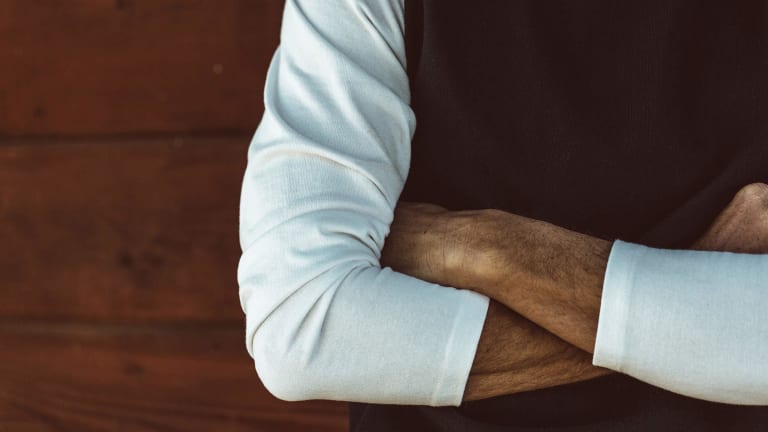 Taylor Stitch's Recycled 'Heavy Bag' T-Shirt is a Knockout
"Recycled" clothing has some unpleasant connotations, but that's just because no one's been doing it right. Which is where the apparel artisans at Taylor Stitch usually come in.
Their latest offering, the Heavy Bag Tee, is no exception. The long sleever would usually qualify as a baseball shirt but T.S. has given it an upgrade, making it both burlier and softer, so boxing terminology seems more appropriate.
The crew sews each and every one from custom developed textiles made entirely from upcycled and recycled yarns that are shredded and respun for a product that's 100% waterless, saving about 1200 gallons of H20 along the way.
The process also happens to create something so incredibly soft and cozy you'll never want to take it off. So better buy at least two....