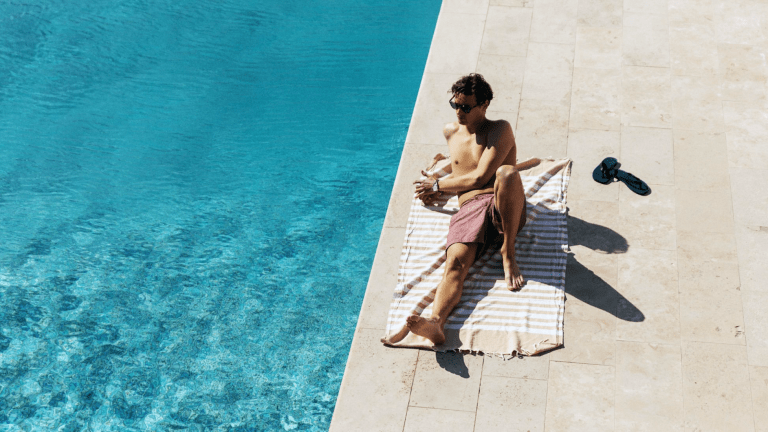 The Best Alternative to Orlebar Brown Swim Shorts
The Resort Co. likes to keep things simple and streamlined with its small collection of summer and getaway essentials, focusing only on a few select pieces done the right way.
Its main draw is a warm weather-ready swim short with a tailored fit that gets further dialed in thanks to the engraved side-adjusters in polished Italian steel. Savvy eyes might see influence from Orlebar Brown on display here, and they're not wrong, but the overall construction and lightweight fabric give it a much more laidback, casual vibe.
Beyond that, O.B. can sometimes feel like it's made exclusively for Calvin Klien underwear models. This option from The Resort Co., however, feels better suited for bodies that spend time in the gym but don't live at one.
Handcrafted from upcycled fabrics in Portugal, it's available in a few different styles, including seersucker, and is ready to tackle anything. "Hop in the ocean, visit a museum, have lunch, take a swim, and then aperitivo time," the brand suggests. "No need to change shorts."