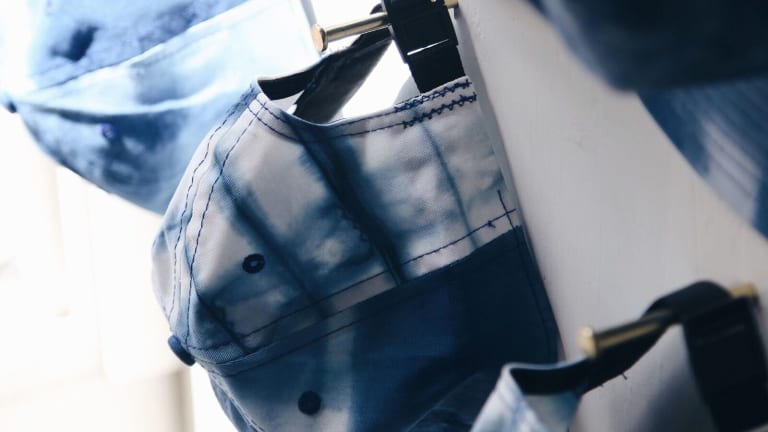 These Hats Are Beautifully Hand-Dyed With Natural Indigo
Cool collaboration from Armitage & McMillan and FairEnds.
The Denver, CO based menswear shop Armitage & McMillan joined forces with FairEnds for a very cool, limited edition collection of ballcaps.
The 6-panel, unstructured caps are made in the USA out of 100% cotton twill. Each uses an ancient Japanese method to individually hand-dye with natural indigo, creating really interesting, unusually beautiful patterns.
Perhaps the coolest part about this project, though, is that no two hats are exactly alike. Each is unique and different.
Priced at $40, snagging one of these for summer wouldn't be a bad move. Just pair with something a little more low-key – think basics and solids – as the hat is a pretty loud statement move.