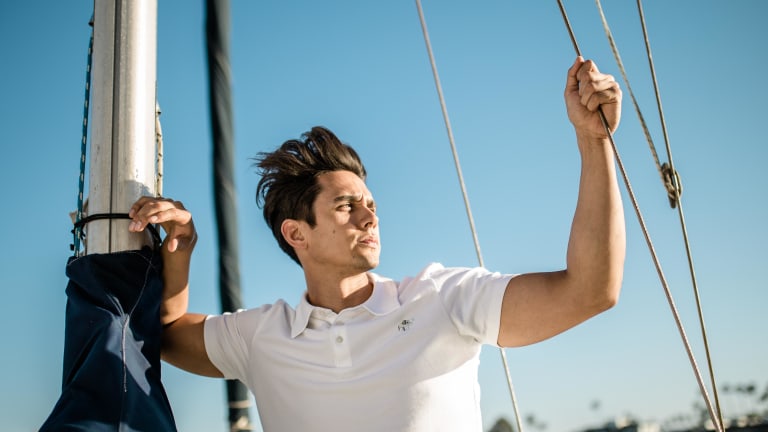 Go Beyond Ponies and Crocodiles with Arkwear's Awesome Animal Kingdom Polo Shirts
Sponsored by Arkwear.
Take a 39-year-old German aristocrat born in Guatemala who's passionate about both conservation and stylish threads, and what do you get? Awkwear, a polo shirt company with no less lofty an aim than saving the world's wild animals.
Of course, the "polo shirts with a purpose" designed by Andreas von der Goltz have animals embroidered on them, but these aren't your run-of-the-mill ponies or crocodiles. As the name implies, the inspiration comes from the story of Noah and the Ark – the original ocean-going environmentalist, one might say.
Each season, Arkwear puts out a collection of shirts in bold and bright colors featuring different endangered species, from rare Sumatran tigers to rhinos and orangutans. The embroidery is especially well done, more like artistic portraits of the creatures in question than corporate logos.
On the brand's site, you can customize your shirts with a variety of colors, fabrics, fits and styles along with the animal of your choice. And it's not just hot air, either–Arkwear gives 5% of sales to the Wildlife Conservation Society (WCS), founded in 1895, which works to conserve more than two million square miles of wild animal habitats around the world.
Arkwear polos are made of 97% pima cotton and 3% Spandex for the perfect fit, and every shirt is made in Peru where the pima cotton, prized for its softness and durability, is sustainably grown and harvested by hand before being woven into the brand's custom creations.
Pima cotton has extra long strands that are almost double the length of standard cotton; the longer the strand, the smoother the strand, making for a superior polo shirt. Arkwear also uses 60/2 thread (60 weight, 2 ply), whereas traditional polo shirts use 30/2 thread, for a softer and lighter shirt than the industry standard.
So pick up one (or more) of these stunners and prepare to wow your friends and admirers with the cool backstory and philanthropic angle. The animals won't be the only wild things clinging to you, we're sure....
Purchase your own in the next 24 hours and receive free shipping with the promo code: JACKARKWEAR