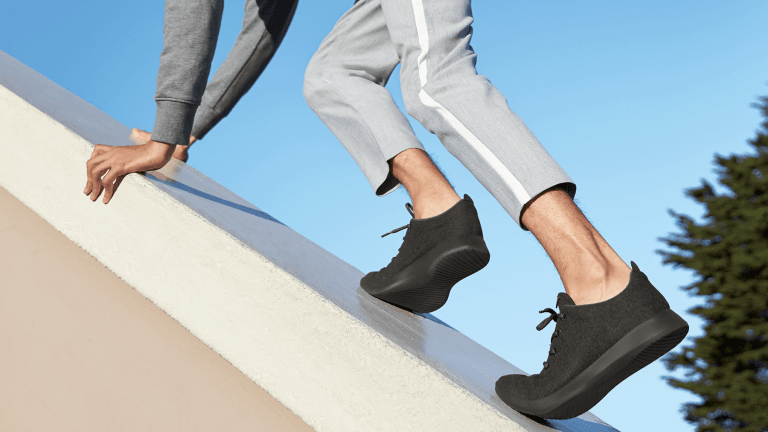 These are the Most Comfortable Shoes I've Ever Worn
There's a Silicon Valley-backed footwear startup that's currently buzzing in all the wrong circles, with fashion insiders rolling their eyes at the brand while Tech Crunch-obsessed startup bros purchase pair after pair.
I, for one, instantly dismissed them.
Maybe it was the cheesy Facebook ads cluttering up my feed. Maybe it was the lame lifestyle photography. Maybe it was the flock of dorky, painfully dressed San Fransisco bros raving about them regularly
For whatever reason, I was out.
But I was wrong. Allbirds are the real motherf&@$ing deal.
I test drove their new slip-on loungers and runners, the latter of which are slightly Yeezy inspired, and instantly fell in love with the shoes. I was flabbergasted.
They're crafted from a superfine New Zealand merino wool that's knitted at a premium Italian mill into their very own proprietary material. The special, unique textile uses fibers that are 20% the diameter of a human hair, so it feels absolutely nothing like that itchy wool sweater you swore off a decade ago. Instead, they're extremely soft, recklessly breathable, and regulate temperature (keeping you cold when it's hot and warm when it's cold) perfectly.
But the best part about Allbirds is how ludicrously comfortable they are. We're talking more-comfortable-than-UGG-slippers comfortable. It's hard to explain and put into words, but the second you put these on your feet, you'll understand. It's like nothing you've ever worn before.
Part of that comfort comes from the fact that they're specifically designed to be worn without socks, so your feet are surrounded by the plush, extremely soft proprietary textile in every direction. And unlike any other shoe you can pull off sockless – canvas sneakers, leather loafers, you name it – there's no stink or swampiness thanks to the natural moisture wicking.
Style-wise, they won't blow anyone away, but they look just right in casual settings. Pair the loungers with well-cut jeans and a sharp tee or the runners with slim-fit, tapered sweatpants and a casual sweater. Better suited for offhand trips out and about than date nights and business meetings – I wouldn't wear these with a jacket or anything with a collar – there's still plenty of sartorial situations to put these to good use.
On top of a great product, their website is wonderful, with Apple Pay checkout and dozens of other smart touches. Both the runners and loungers are priced at $95 and come in a variety of colors – I like the loungers in SF Grey and the runners in Natural White best – and each purchase comes with a no-questions-asked 30-day return policy.
I can't recommend these more.