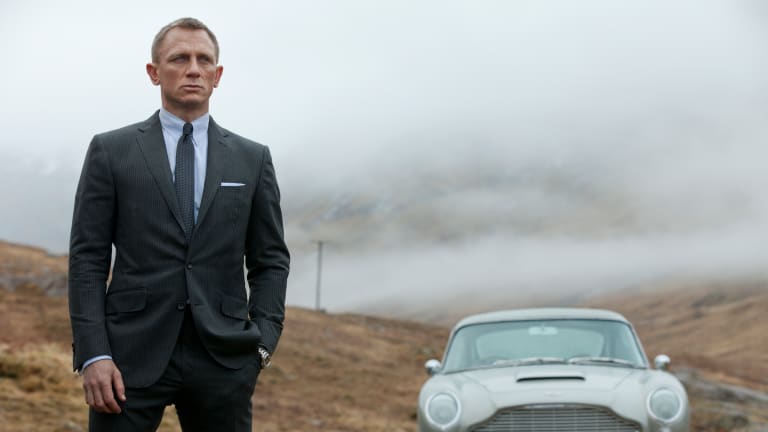 8 Simple Style Tips From James Bond Costume Designer Jany Temime
Get that 007 look.
Let's face it, gentleman, all of us want to look and act a little more like James Bond. Here are a few style tips from 007 costume designer Jany Temmime that will help you get that international man of mystery look.
1.) Opt For Blue Instead Of Black
"A midnight blue tuxedo means you won't be mistaken for a waiter."
2.) Never, Ever Go Cheap On The Shoes
"A pair of shoes can tell you everything about a man, and they'll be next to your bed the morning after, so they'd better look good."
3.) You Don't Need Splashes Of Color
"Colors are dangerous. For understated subtlety, I always keep the tie the same color as the suit."
4.) Consider How Your Clothes Will Look Like Decades From Now
"007's style is beyond fashion. He's a secret agent, not a clothes horse, and we need to remember that these films will be watched for the next 10, 20, 30 years."
5.) Being Fit = All Clothes Look Better
"Go to the gym! Daniel Craig is very fit and the tailoring, the sportswear, it flatters his body."
6.) Trust The Brits When It Comes To Shoes
"Classic English shoes are the best, from slippers to hiking boots."
7.) Good Chinos And Polo Shirt = Fantastic Off-Duty Look
"James Bond spends half his time dressed down. Good chinos and a polo shirt. Something that fits. Not too wide – it's supposed to show off your body."
8.) Dressing Like A Million Bucks And Being Adventurous Aren't Mutually Exclusive
"I hope that when you see Bond, you realize that you can have a really active life and look very sexy without looking confined."