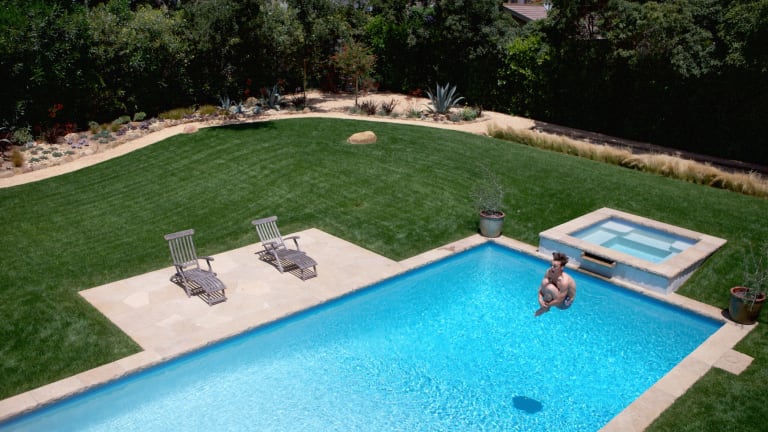 8 Coolest Swim Trunks You Can Buy For Summer 2015
Jump in.
Summer is just around the corner, so now is as good a time as ever to invest some hard earned cash on a fresh pair of swim trunks or two. Here's the best of the best that will make you look like "the man" at the beach or by the pool, regardless of how many abs you have visible.
CWST Coral Casino Trunks: A crisp weave pattern with a retro feel, these are all killer and no filler. The best part, though? There's an elastic waste, but it doesn't really look like there is. (25% Off with Code SPRING25 until April 11, 2015, at 11:59 PM PST.)
M.Nii Cocoa Palms Printed Cotton-Canvas Mid-Length Swim Shorts: These might have an aggresive print, but it's a print that says "timeless gentleman" more so than "clueless tourist."
Venroy Bondi Thunder Blue Stripe: These are funky and different without being too over the top. Comfortable, movable, and feel more like your favorite pair of gym shorts than a full blown swim trunk.
Paul Smith Mid-Length Printed Swim Shorts: The jade on black print totally pops for a stylish look. It's also a Paul Smith design, so you know there's quality materials and a killer fit going on here.
Quicksilver Original Yoke 15" Board Short: These aren't the Quicksilver board shorts you remember. They're old school, vintage inspired, and more "tasteful surfer" than "mall rat." (25% Off with Code SPRING25 until April 11, 2015, at 11:59 PM PST.)
Onia Solid Calder Trunks: It's hard to go wrong with a grey pair of swim trunks and nobody does quality and comfort like Onia. Their minimal branding and approach to style is always a good look. (25% Off with Code SPRING25 until April 11, 2015, at 11:59 PM PST.)
Birdwell Beach Britches: Handmade in Santa Ana, CA, these are as classically cool as swim trunks come. They also have a great "Quality Is Our Gimmick" tagline.
Thom Browne Striped Seersucker Mid-Length Swim Shorts: You can never go wrong with seersucker stripes and you can never go wrong with Thom Browne. Together, they're quite the combo.