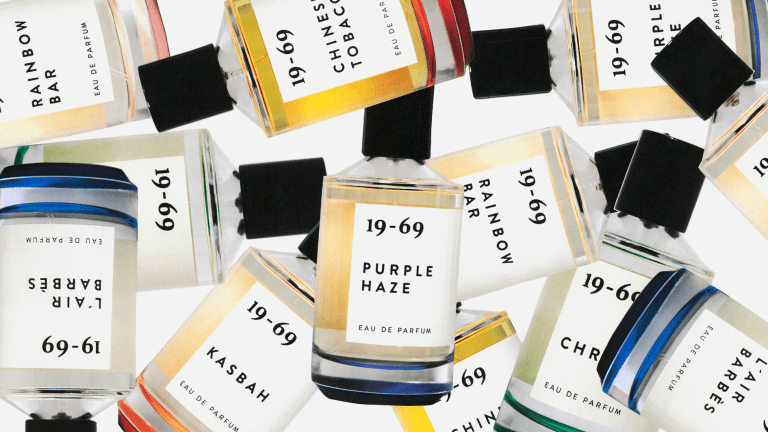 19-69 Is the Fragrance Brand to Know
19-69 is a new fragrance company from Swedish artist and product developer Johan Bergeli that "bottles counterculture movements" from the past with stylish packaging and captivating scents.
Each bottle is inspired by a particular era and setting, like Chronic, which captures 90s cannabis culture in Southern California with notes of moss and bitter grapefruit, and Purple Haze, which defines the late 60s hippie movement with a gushing combination of violet leaf, cannabis, and patchouli.
From the fragrances themselves to the stellar typography, everything about the brand feels just right. If you're game to give a bottle a go, head here to pick one up.