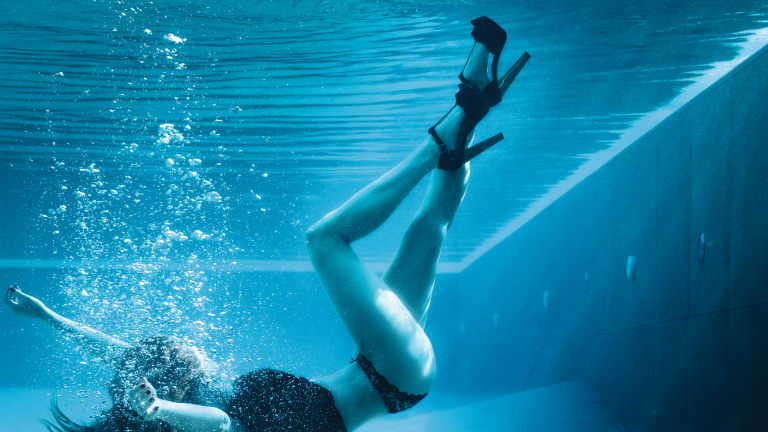 Wheels And Heels: David Drebin's Super-Cool Dreamworld
The photog's new book will blow you away.
Born in Toronto, based in New York, photographer David Drebin makes a living taking the world's coolest photos. And a damned nice one at that – in 2011 one of his pix sold for an unheard-of $78,000 at Art Basel Miami. His favorite motif is the femme fatale, who appears throughout his work in various scenarios of intrigue, romance and seduction set against the backdrops of New York, Hong Kong and Paris. As motifs go, it's a pretty good one.
Cinematic, voyeuristic, and ridiculously sexy, there's far too much in Drebin's photos to absorb in one glance; you have to drink them in, and look at least twice. Still you can never be sure what just happened – or is about to. "I like pictures that are duplicitous and have hidden meanings," he says. "The picture is never about the picture. It's about the picture you don't see."
Drebin's amazing new book, Chasing Paradise, published by teNeues, follows two others from the luxe German imprint: The Morning After and Beautiful Disasters.
The massive volumes will take up most of your coffee table, and that's not a bad thing. Here's a look into David Drebin's world. Be warned: you won't ever want to leave.