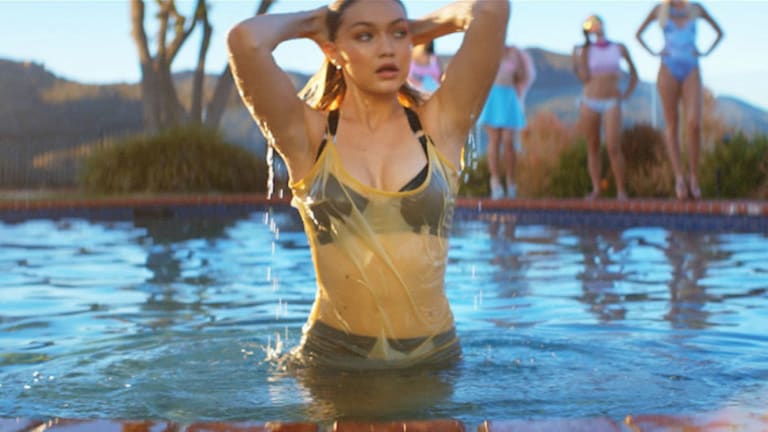 This Song Might Be Terrible But The Music Video Is Entirely Gigi Hadid Looking Incredibly Sexy
Mute and enjoy.
Calvin Harris seems like a cool dude. He sells more records than almost anybody on the planet, dresses sharp, and is dating the impossibly gorgeous and talented Taylor Swift. But his music? The stuff he releases under his own name? The same old forgettable poppy dance stuff you hear in the background of a bad bar.
Fortunately, his girl has a fleet of gorgeous best friends, one of which is the stunning supermodel and "It Girl" Gigi Hadid, who is the focus of 99% of this music video. It's jaw-dropping.