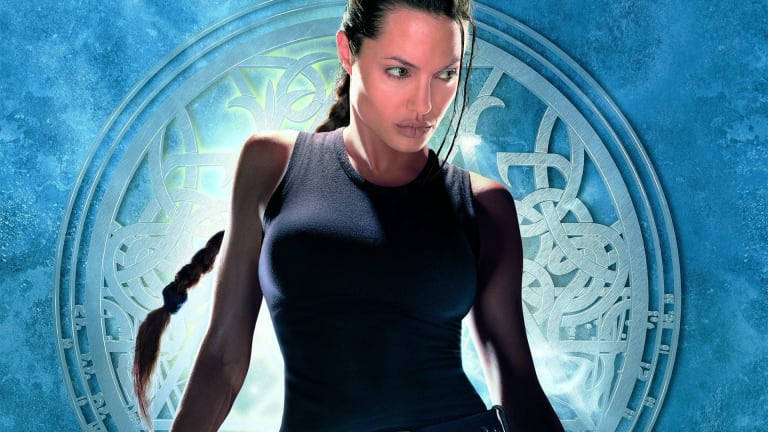 15 Sexiest Movie Characters Of All Time
Ranked.
We rounded up some of the most seductive, desirable, and alluring characters to ever hit the silver screen.
15.) Cataleya (Colombiana)
Zoe Saldana in Colombiana gives new meaning to revenge is beautiful, as she portrays an ultra-sexy and badass assassin against a Bogota filled backdrop.
14.) Emilia Greenleaf (The Other Woman)
We're choosing The Other Woman for the must-include character via the always-sexy Natalie Portman. Set in Manhattan, her character, an ivy-league educated lawyer, seduces not only us for 102 minutes, but her boss too. Who knew coming to terms being a stepmother could be so hot?
13.) Mystique (X-Men)
Rebecca Romijn-Stamos gets our vote for the sexiest mutant as Mystique. On screen, we're introduced to her blue skin and yellow eyes in X-Men. And since then we secretly wish for her to have more screen time (and show off her ability to mimic any other person).
12.) Selene (Underworld)
Kate Beckinsale is a favorite of ours over at Airows. Add an incredibly sexy costume and blood sucking fangs and she makes for the sexiest vampire warrior on our list.
11.) Charlotte (Lost In Translation)
Scarlett Johansson could not have made a life crisis look any more sexier than she did in Lost In Translation.
10.) Lara Croft (Lara Croft: Tomb Raider)
Angelina Jolie plays the video game character come to life in her beyond sexy role in Lara Croft: Tomb Raider. She also wears shorts, tank tops and holsters two guns at all times. It works.
9.) Xenia Onatopp (GoldenEye)
Many thanks to Famke Janssen in her portrayal as a seductive Bond villain in GoldenEye. Has there ever been a sexier thigh-torture scene on screen?
8.) Ginger Knowles (Swordfish)
A bad guy? A good guy? Who cares when you have the incredibly sexy Halle Berry in Swordfish as a right-hand woman, a wiretap and a gun.
7.) The Devil (Bedazzled)
Easily the most seductive Satan we've ever placed our eyes on. Not much needs to be said about Elizabeth Hurley in Bedazzled accept that she absolutely kills the sexy factor throughout this D-grade flick.
6.) Wendy/Page Conners/Jane Helstrom (Heartbreakers)
A seductive scam artist whom targets wealthy men? You better be sexy to nail that role. Jennifer Love Hewitt in Heartbreakers certainly conveys that if you do indeed get conned, you'll enjoy every second of it.
5.) Persephone (The Matrix Reloaded)
Monica Bellucci alert. Not much else was desired in the sequels, but more screen-time for the super sexy wife to the evil Merovingian in The Matrix Reloaded.
4.) Maria Elena (Vicky Cristina Barcelona)
Summering in Spain never looked so good with Penelope Cruz strutting around in Vicky Cristina Barcelona. It's unsettling that you don't even focus on her co-star, Scarlett Johansson, when they're both in frame.
3.) Sand Saref (The Spirit)
Just a flat out sexy role via the always-seductive Eva Mendes.
2.) Barbarella (Barbarella)
Some may say Jane Fonda created sexy on screen, we may have to agree with those people. Her role in Barbarella is a timeless example of a movie aphrodisiac.
1.) Santanico Pandemonium (From Dusk Till Dawn)
Hat tip to director Robert Rodriguez for consistently working with Salma Hayek. This time we have her as a vampire stripper in From Dusk Till Dawn. Yes, please.