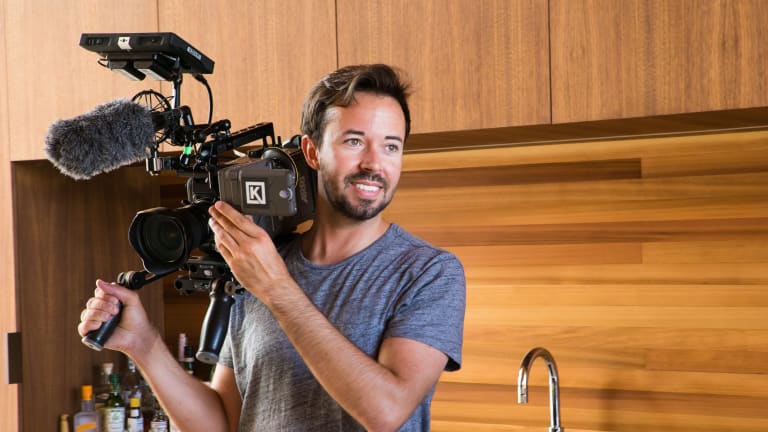 The Financial Tools Every Small Business Should Run On
Sponsored by Intuit QuickBooks
As the go-to Airows lensman, I always find myself drawn to the creative aspect of projects. I love diving into new challenges for brands and always aim to leave my visual signature on every frame I shoot. If you're an artist, though, simply being good at what you do is not enough to survive. You also have to be good at business. And that's why it's so important to have an easy toolset that helps you power through your finances like a Porsche 911 turbo ripping around the track.
Enter Quickbooks Self-Employed: it's my quick-draw arsenal of financial tools that help me get paid and manage my expenses and bills. In fact, I think it would be insane to run any kind of small business without it. I actually use it every week in about a dozen different ways, from mileage tracking (which is automatic, by the way) to creating estimates and paying collaborators we create with.
If you really want to step on the gas, you can do what I did and upgrade to Quickbooks Essentials and enable ACH transactions and digital billing. What does that mean? It means you can invoice clients and get money deposited directly into your bank account. Quickbooks automatically reminds clients via email when a payment is coming up, meaning you'll no longer have to hunt down checks.
Oh, and you can also pay your collaborators directly as well, which certainly puts smiles on their faces. Beyond that, Quickbooks also helps me find and label transactions and expenses (including receipt snaps), and learns my spending patterns the more I use it.
All this has helped me save money because I can give my accountant secure access to my Quickbooks account and he can breeze through my reports and transactions. He likes it because it saves him time, too, which in turn reduces the cost to me. Speaking of accountants, if you don't have one, TurboTax Self-Employed gives you on-demand, priority access to live credentialed self-employment experts to answer any and all tax questions, helping you file your taxes stress-free. All at no additional cost. Their service also automatically finds deductible and industry-specific business expenses that self-employed customers may not have thought about.
All-in-all, if you're a creative freelancer, I think Quickbooks is the after-burner to succeeding in your business. And if you want to see for yourself, you can try it free for 30 days or get 50% off a plan of your choice for an entire year. You'll be amazed at how fast it saves you money and frees up more time for you to be creative.